Afternoon Tea
,
Disney Magic
,
Disney x Pandora
,
Guinea Pigs
,
Harlow
,
Jewellery
,
Pandora
,
Pandora 20
,
Pandora News and Updates
,
Pandora Rose
,
Pandora Style
,
Tea
,
Uncategorized
Pandora 20 | The 2020 Limited Edition Bee Charm + My Story Behind the Enchanted Mouse Charm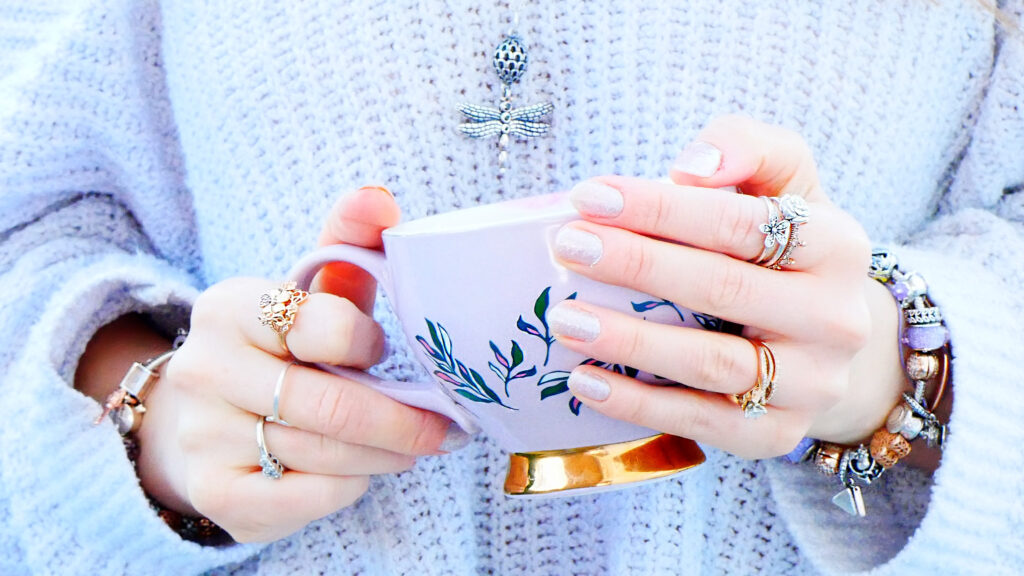 I hope everyone is staying safe and healthy during this outbreak. I hope this blog post adds some happiness into your day. My thoughts and prayers are with everyone.

This year, Pandora celebrates their 20th Anniversary of the Pandora Moments charm bracelet. This charm bracelet was first released in 2000. To celebrate 20 years of collecting, Pandora is going through their archives and bringing back a vintage charm every month in 2020. All 12 of the charms will be limited-edition. Each charm will be available only until it has sold out, which makes all 12 charms an absolute must for a Pandora collector!
"Pandora releases the third of its limited edition, collectable charms to mark the 20th birthday of the iconic Pandora Moments charm bracelet."

– Pandora
I am so excited to join Pandora in celebrating this special milestone! To celebrate Pandora's anniversary, each month, I will share a special story behind a charm in my collection, and reveal what the limited-edition Pandora 20 Charm is!
So, make sure to grab a cup of tea…and let's get started!
Sweet like honey…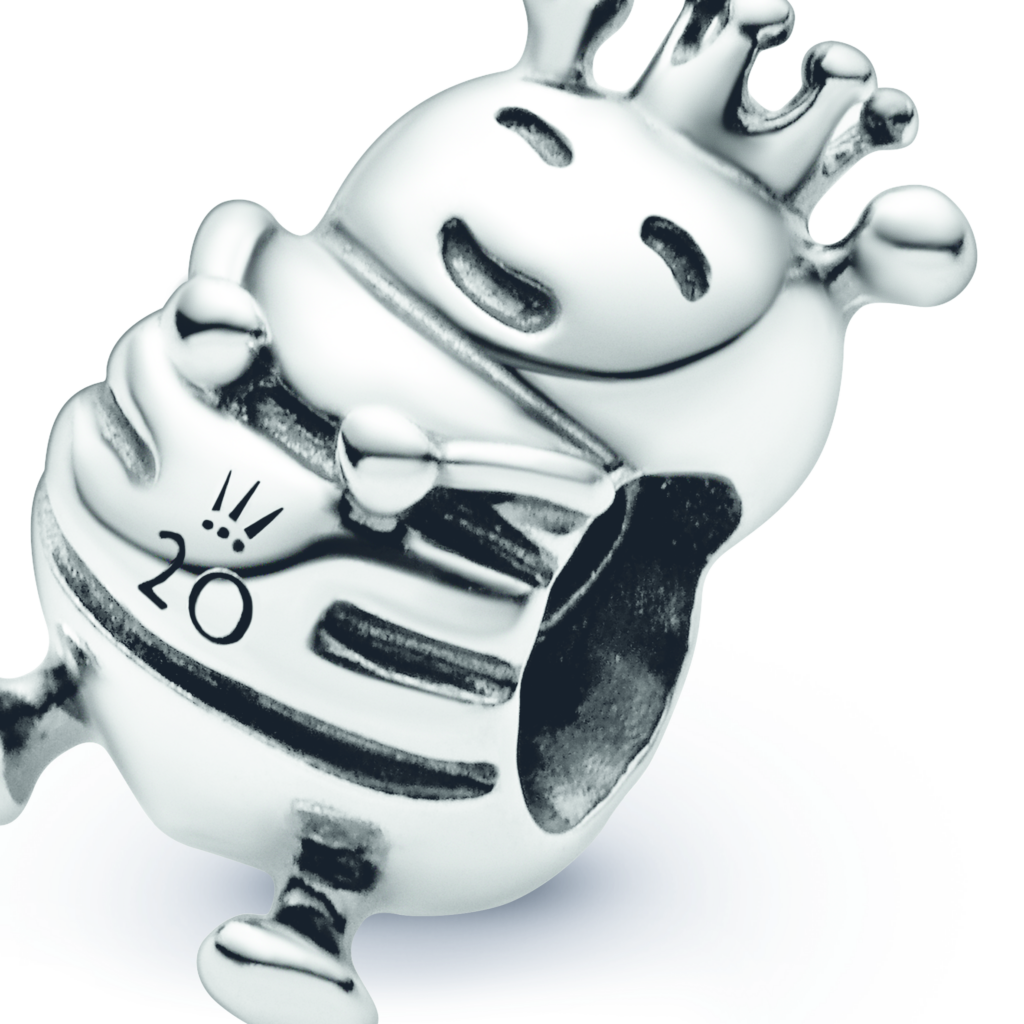 * All 2020 Limited Edition Bee Charm photos are provided by Pandora *
Hello March 20th! Today we celebrate the relaunch of the Queen Bee Charm, in sterling silver! On her belly, you will see the Pandora 20 hallmark. Originally a two-tone charm, the vintage Queen Bee is found on many collector's bracelets. She represents an unforgettable moment.
"This happy little bee, with the Pandora crown atop its head, reminds us of the power of community and the energy of nature. A beloved charm that holds so many stories for so many people worldwide."

– Pandora
For me, the Queen Bee Charm represents when I was promoted to a manager role. She also reminds me of my former manager, who was a strong, successful and supportive leader!
Each 2020 Limited Edition Bee Charm comes with a certificate, confirming her authenticity.
The 2020 Limited Edition Bee Charm is sweet as honey. Her little smile, cheerful eyes and Pandora crown are some of my favourite details. She is available globally, at select stores. Very limited numbers are available, so it is best to purchase today, March 20th, 2020…if she is not already sold out! You can also find her for purchase on Pandora's estore:
Click HERE to shop (EN)
Click HERE to shop (FR)

*please note that these charms are very limited. Until supplies last.
Take part in the celebration, with the hashtag: #Pandora20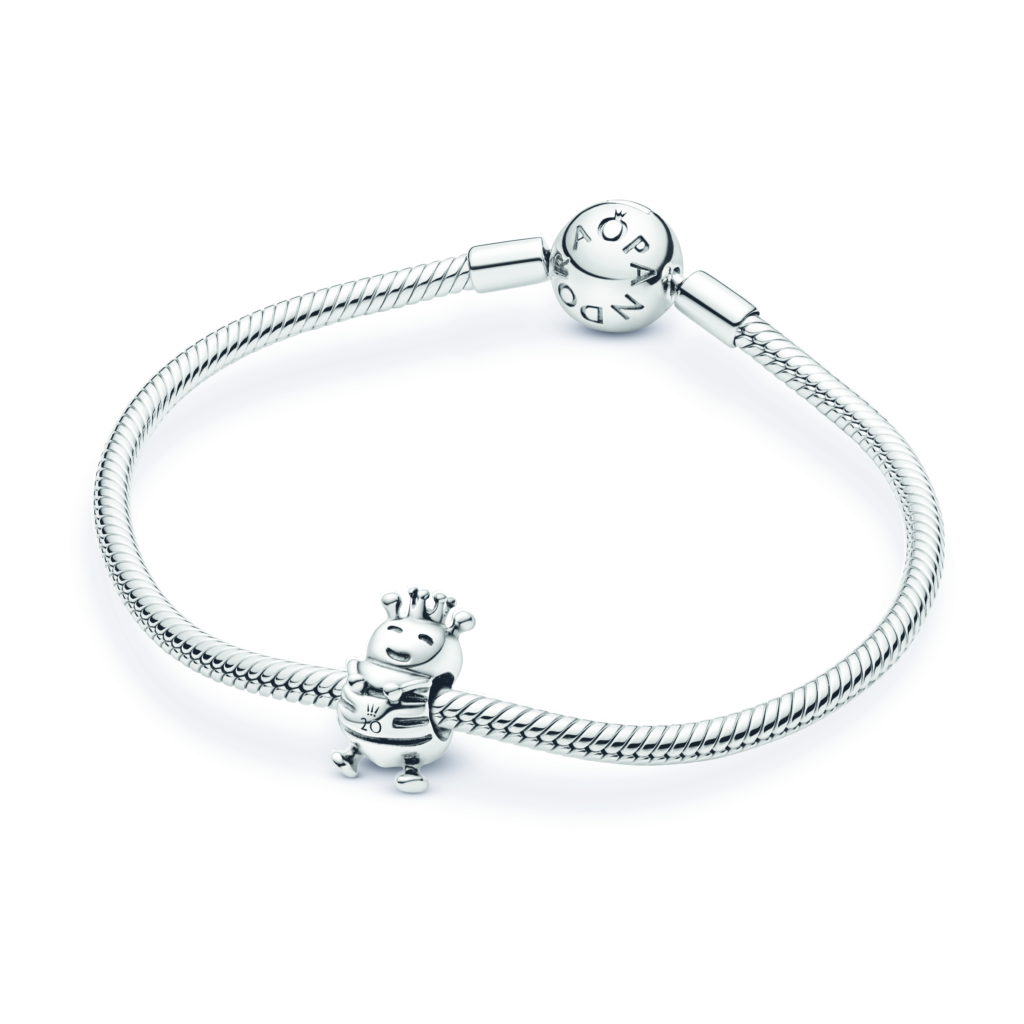 Now, let me share the story behind my Enchanted Mouse Pandora Charm. His item number is, 791107. This adorable little mouse was originally released in 2013, and is now retired. Depending on your location, he may go by the name, Mouse in the Cup.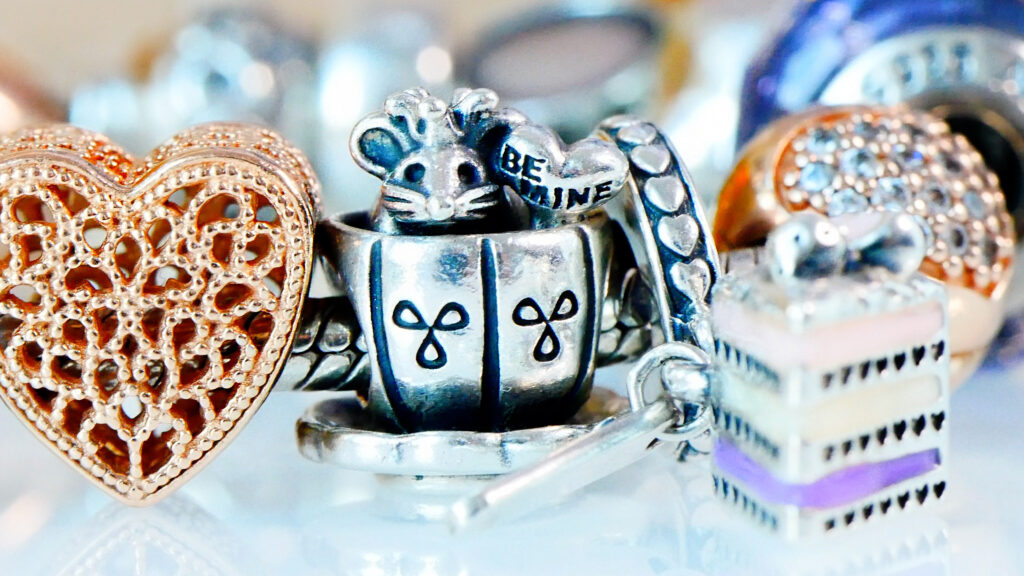 Some of my favourite details:
– he proudly wears the Pandora crown
– his cute little whiskers and pointy nose
– his tail curling down outside of the teacup
– he is nestled inside a teacup and saucer
– the tea cup has beautiful little accents, like you would find on a real teacup
– placed inside the teacup is the adorable, "Be Mine" heart shaped balloon, a lovely nod to Valentine's Day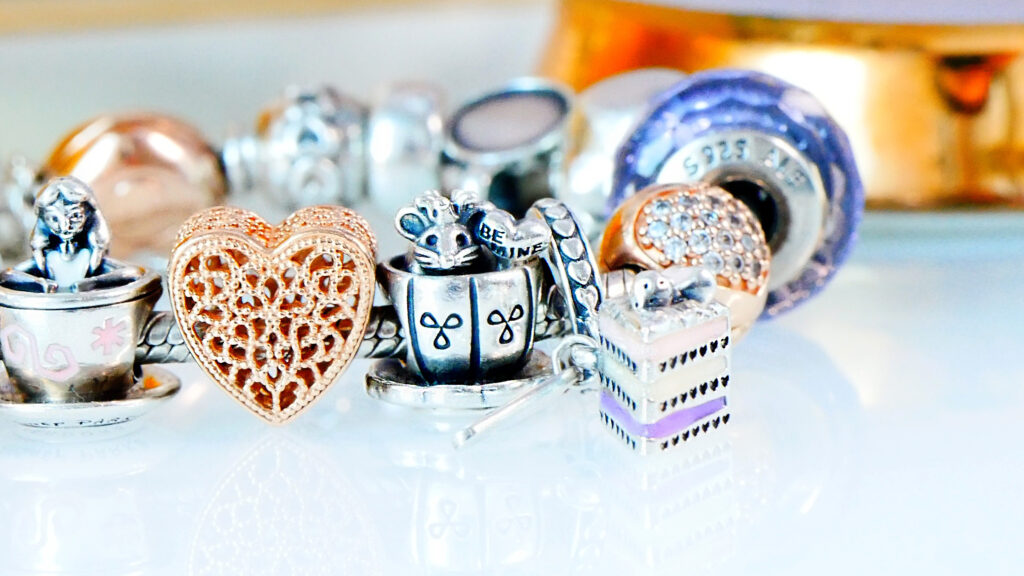 The Enchanted Mouse Pandora charm found a home on my Tea themed Pandora Moments bracelet, a two tone charm bracelet with Pandora Rose and Sterling Silver. I added some pops of colour with touches of purple and pink enamel details. I have my "tea themed" charms on my 17 cm, Pandora Moments Heart Clasp Snake Chain Bracelet.
It also features a few Pandora X Disney charms! Can you spot Mrs. Potts, Alice and the Mad Tea Party scene?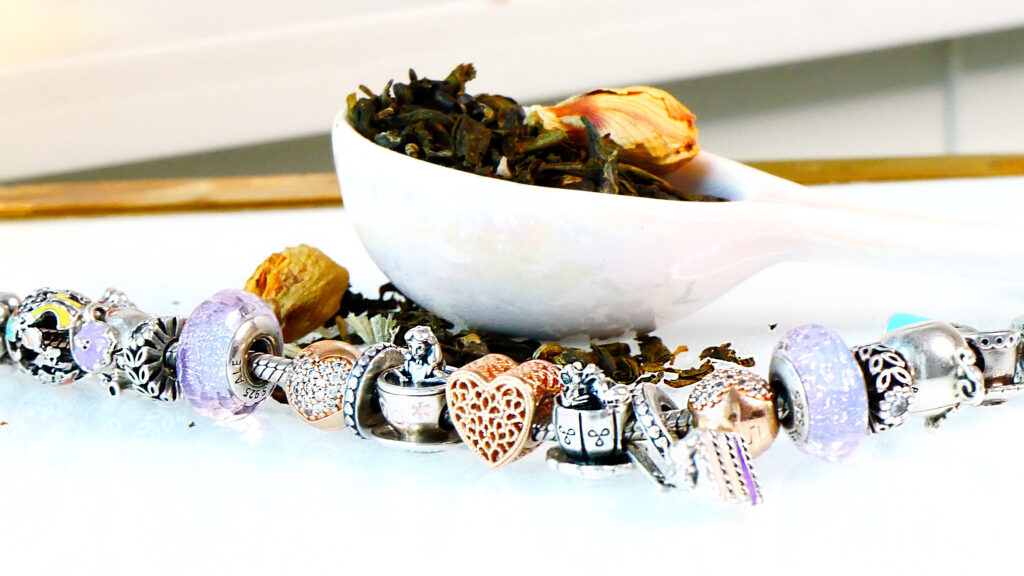 Now, for the story behind my, Enchanted Mouse Pandora Charm…I have created a special YouTube video.
In this video, I share:
– a closer look at my tea themed bracelet
– the story behind my, Enchanted Mouse Charm
– how I styled my Pandora Moments "tea themed" bracelet with other Pandora Jewellery pieces
You can find the video, HERE! Or watch it, down below:
And that concludes this blog post! I would like to thank Pandora for the opportunity to be a part of their 20th Anniversary celebration! I am so excited to share exclusive Pandora 20 content and moments with you, over the next 9 months! Pandora will be providing me with 3 of the 12 anniversary charms, in this celebration.
I hope you have a wonderful day! Take care, stay healthy and spread love, especially during this time…praying for the world. <3