Snuggit Dog Carrier | Unboxing, First Impressions & Review | Cruelty Free Pet Carrier | Small Business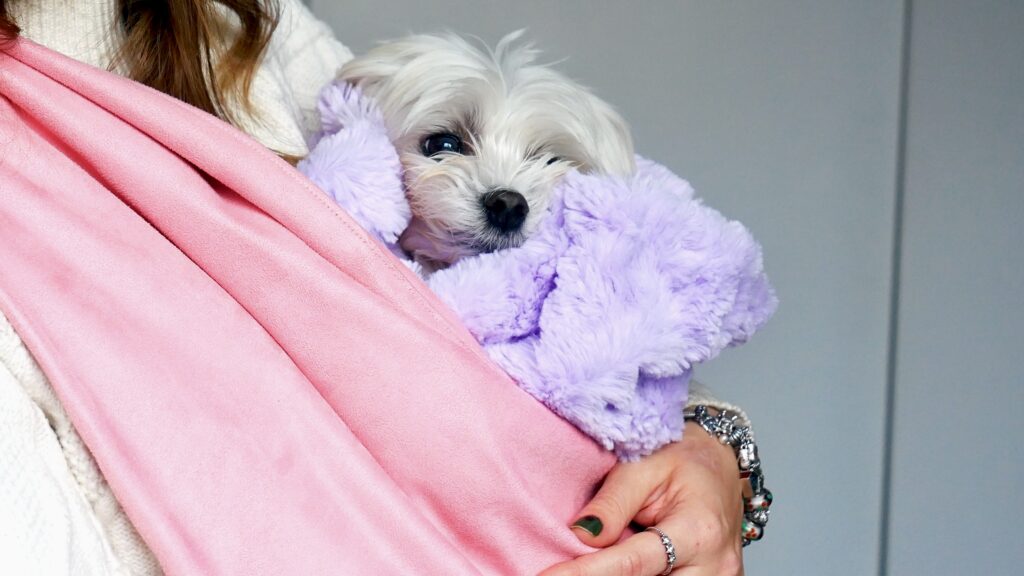 Alice Haenim and I are loving our new Snuggit Sac we ordered from their Black Friday promotion! We got the Fabulously Flawed Clairence and Bianca styles, as well as the Lily style (it was on sale and we got custom embroidery on it too). To complete the look, we also ordered the lilac Snuggle Sac. It is so soft and cozy!
Alice and I filmed an unboxing, first impressions and a mini review of the Snuggit Sac. You can find the video HERE:
Alice feels so cozy and safe in her Snuggit Dog Carriers! She also loves taking naps inside them too! So great for hiking, shopping, on-the-go excursions, etc. Alice often gets tired or cold on walks and she loves being able to stay warm (and take a break) inside it!