The Art Oblivion | Superimpose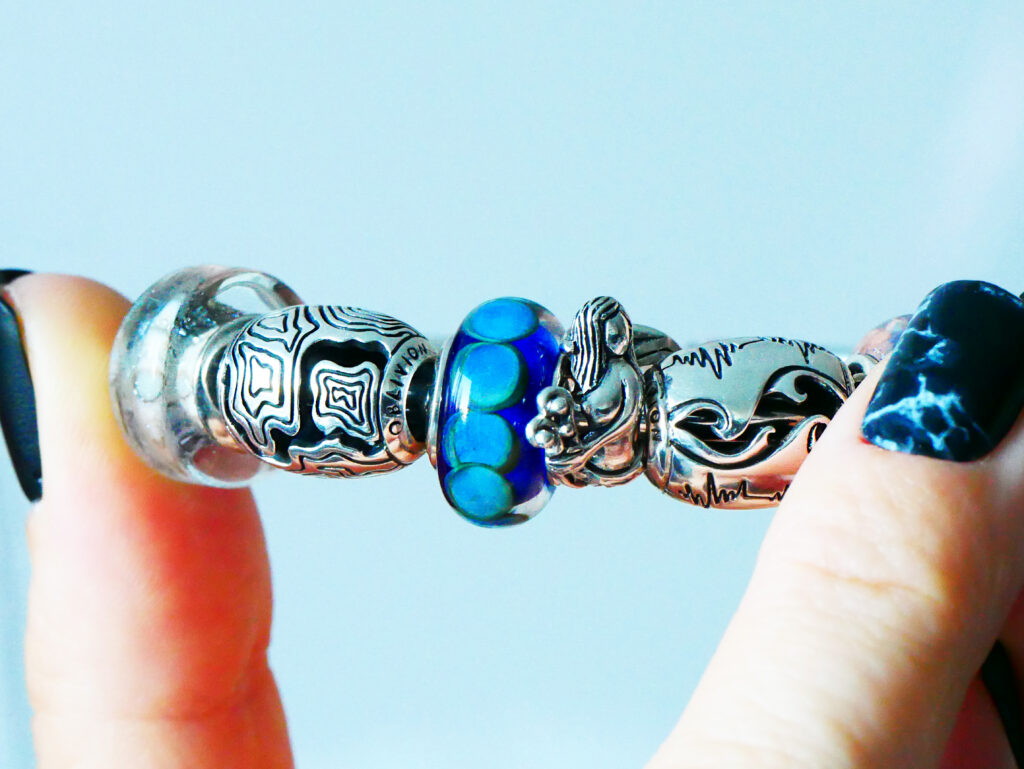 In today's video and blog post, I am sharing a closer look at The Art Oblivion's release of their new glass bead: Superimpose. I also share how I styled TAO Superimpose on a bracelet design.

So…make sure to grab a cup of tea and let's get started!

* A special thank you to The Art Oblivion for sending me this bead to review and style with!
TAO Superimpose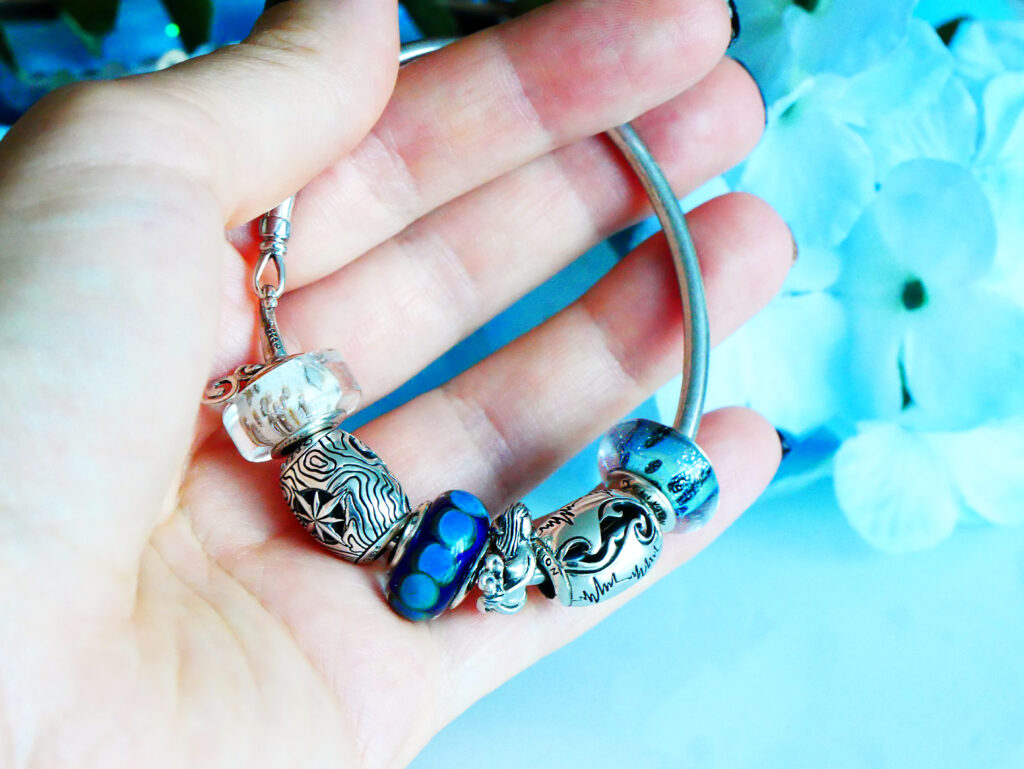 If we live in the here and now, each moment is a surprise, every instant a new wonder. But it often fails to work this way. Onto the present we superimpose our expectations and opinions, based on the past or future. 

– Piero Ferrucci
The Art Oblivion released a new murano glass bead in their collection, today! It is called, Superimpose. It features a beautiful deep blue core with soft blues and hints of green in the centre. It has a pebble-like detail that is repeated throughout the centre of the glass. When I saw these colours, it immediately reminded me of the ocean and inspired a bracelet theme!

To see more details of Superimpose, as well as my bracelet design, I have created a special YouTube video. You can watch it HERE or down below:
I styled Superimpose with TAO In Search, TAO In Flow, TAO Roar, OHM X TAO Unveil and the OHM Mermaid. The bracelet I chose is my sterling silver Plain OHM Bangle.

TAO Superimpose retails for $65 USD.
In celebration of the launch, The Art Oblivion will be offering 20% on all TAO beads (including Superimpose) on August 1st and August 2nd, 2020.
This is a wonderful promotion, especially if you have been tempted by any of TAO beads!
There is an art in laying an image or an idea over another to create something different and beautiful in its new complexity. 

There is a way in which one must understand each individual element on its own to be able to keep what is essential from being lost or misunderstood in its new form. 

I offer you SUPERIMPOSE as a talisman, reminder and invitation to stay present, to take all of the time necessary to understand individual elements as they are. Once we have gained this mastery, we can SUPERIMPOSE wisely to create something new that retains the essential elements of what has come before, and transform it into something more.

– The Art Oblivion
What do you think of the newest glass bead from The Art Oblivion? How would you style it?