Accessories
,
Alex and Ani
,
Disney x Alex and Ani
,
Disney x Pandora
,
Disney x Pandora
,
Fashion
,
Fashion Diaries
,
Jewellery
,
My Favourite Jewellery Brands
,
Pandora
,
Pandora
,
Pandora Bracelets
,
Pandora Necklaces & Pendants
,
Pandora Reviews
,
Pandora Rings
,
Pandora Style
,
Petite Style
,
Uncategorized
Disney Outfit of the Day | Ft. My Updated Aladdin Pandora Bracelets, Disney Alex and Ani, Disney Aladdin 30th Anniversary Dooney and Burke Jasmine Satchel Bag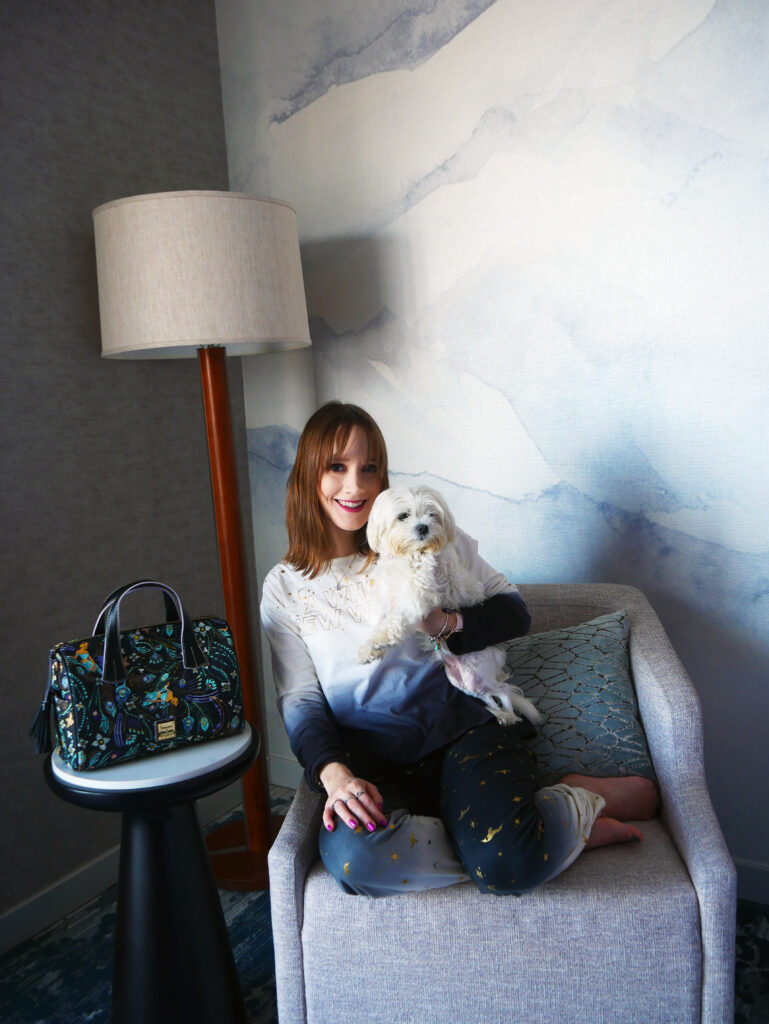 A few weeks ago, I uploaded a new Disney Style video on my Youtube channel! I am shared how I styled a Disney Princess Jasmine inspired loungewear look with my shopDisney clothing, Disney Aladdin Pandora jewellery, ALEX AND ANI bracelet and Disney Dooney & Bourke purse! I also shared an updated look at my Disney Aladdin Pandora Bracelets! You can find the video here:
I picked out the Shop Disney Aladdin Princess Jasmine Loungewear set on my recent trip to Disneyland! It is so comfortable and has metallic printed details on the pants: Cresent moons, stars and the silhouette of Jasmine on the Magic Carpet. On the top, it has metallic font that reads: A Whole New World and echoes the same metallic printed detail with stars.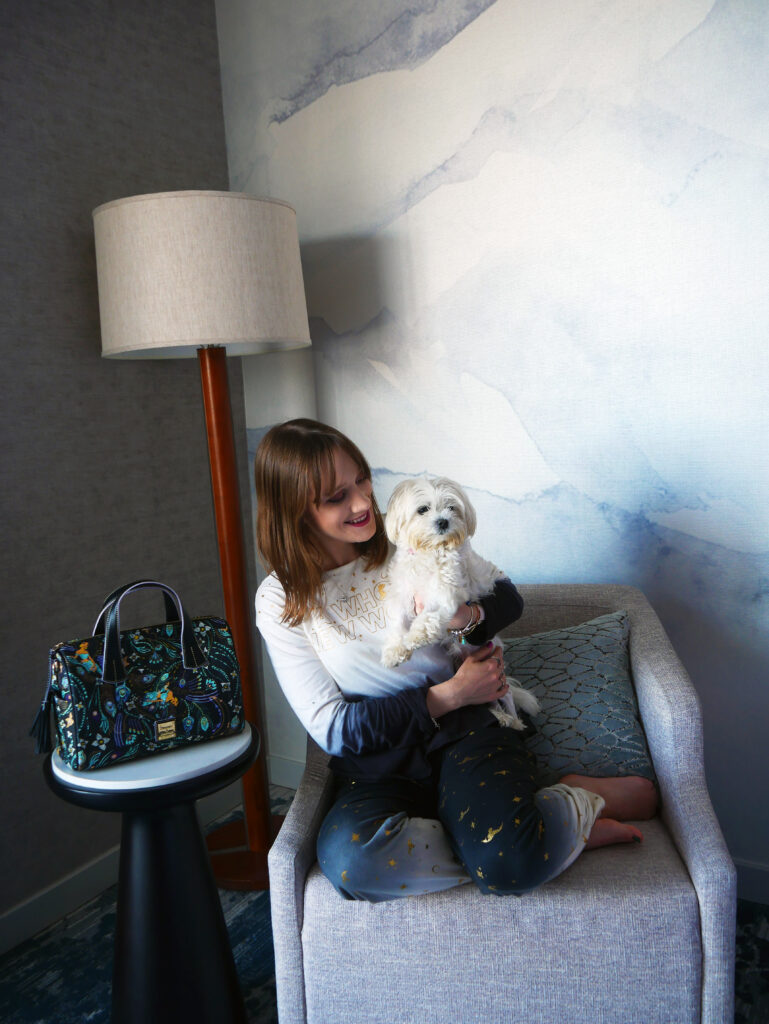 Here is a quick overview of my Disney Aladdin themed Pandora Jewellery and Alex and Ani Bangle. You'll also be able to spot a few non-Disney Pandora jewellery pieces: My Pandora Reflexions Multi Strand Snakechain Pandora bracelet with the Star Clip Pandora Charm. I also have the Celestial Stars Pandora Ring and the Patterns of Frost (retired) Pandora Ring.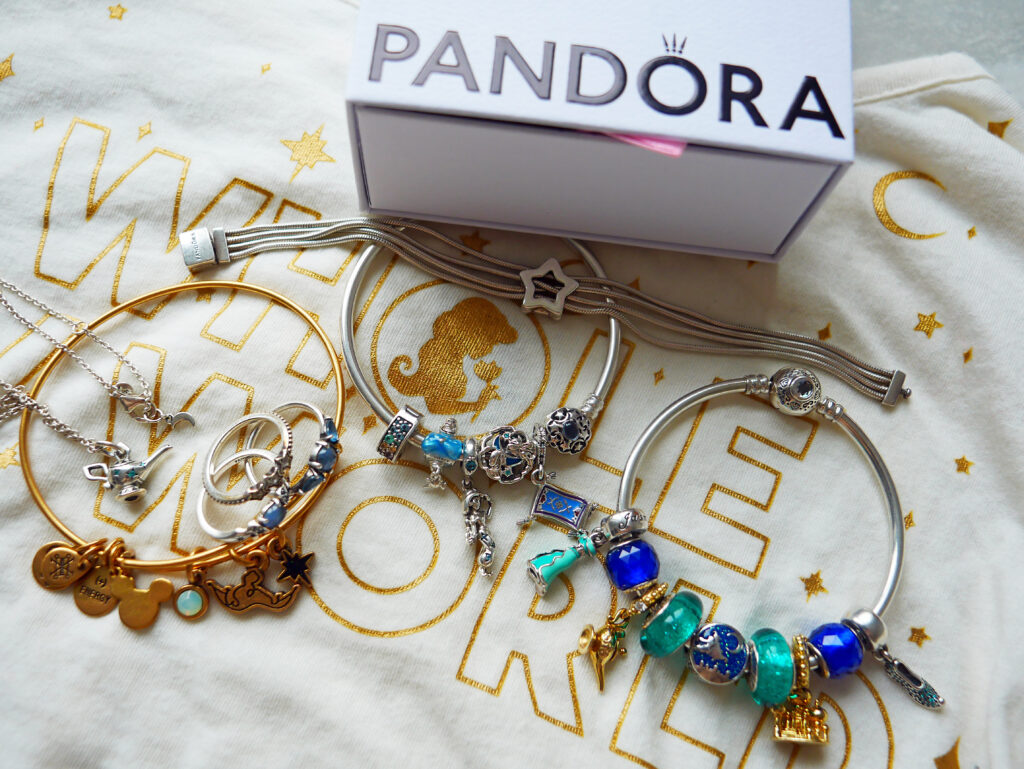 Here is a closer look at each of the pieces: