Disney Magic
,
Disney x Pandora
,
Disney x Pandora
,
Disneyland
,
Fashion
,
Fashion Diaries
,
Jewellery
,
Lifestyle
,
Pandora
,
Petite Style
,
Uncategorized
Factory 55 Review & Unboxing | Disney Style Mickey Ears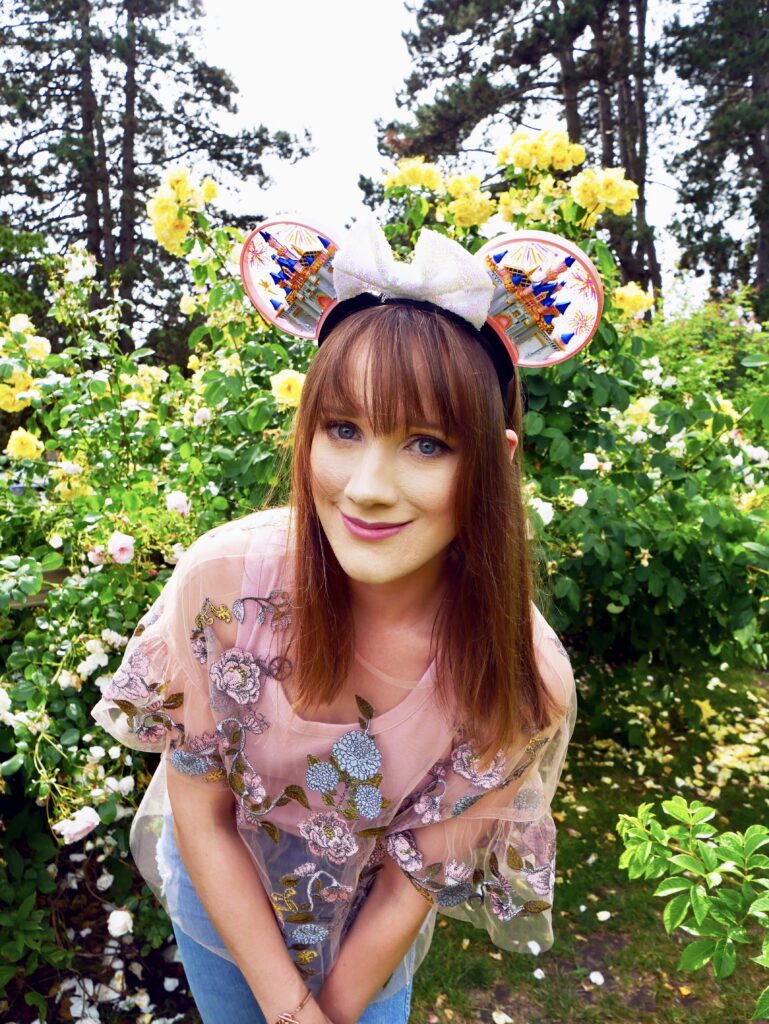 Happy Friday! I have a new Youtube video up on my channel! I will be unboxing and reviewing a pair of interchangeable Mickey ears from Factory 55. You can watch the video HERE or down below:
A special thank you to Factory 55 for sending me these interchangeable ears to review and style with!
* this post contains gifted product and affiliate links
Interchangeable Ears
Factory 55 created 3D printed interchangeable ears, bows and tiaras for Disney enthusiasts to wear to the parks or every day. Each piece (headband, ears, bow, etc) are sold separately. This allows you to really customize and create your own unique, magical look!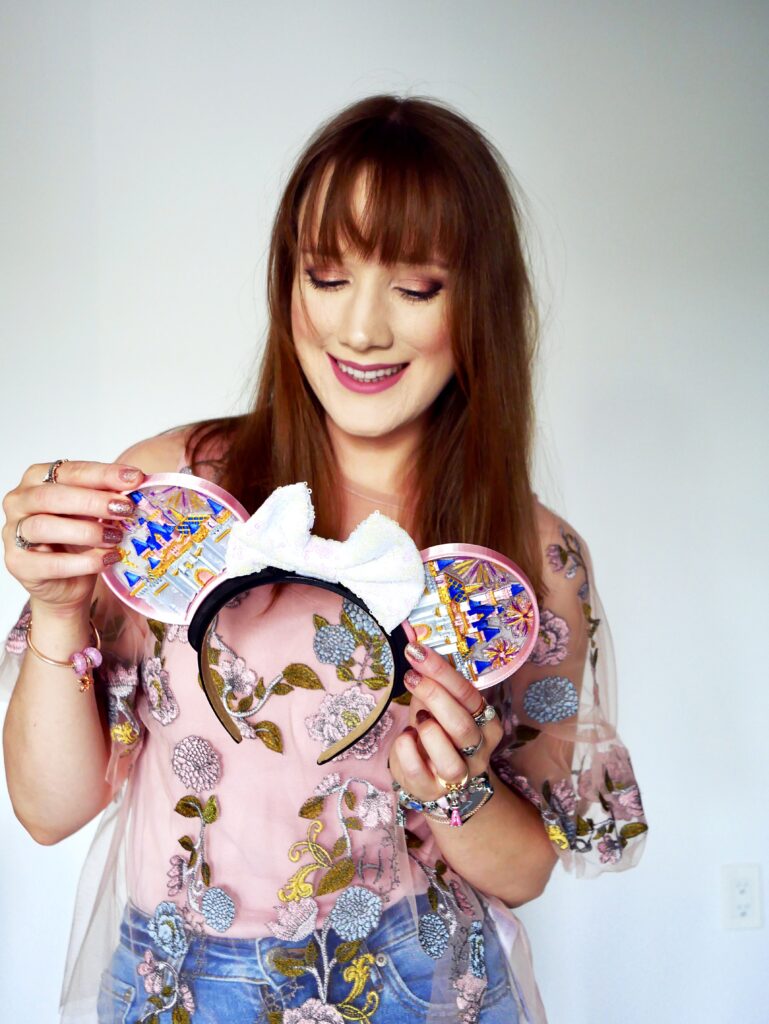 The Interchangeable Headband is covered with a 1″ cloth and has 2 "ear" brackets and 1 "bow" section. These areas are part of the snap velcro system that Factory 55 uses. Watch my YouTube video to hear my review and thoughts on this system, as well as my overall on the design, function and durability of the ears!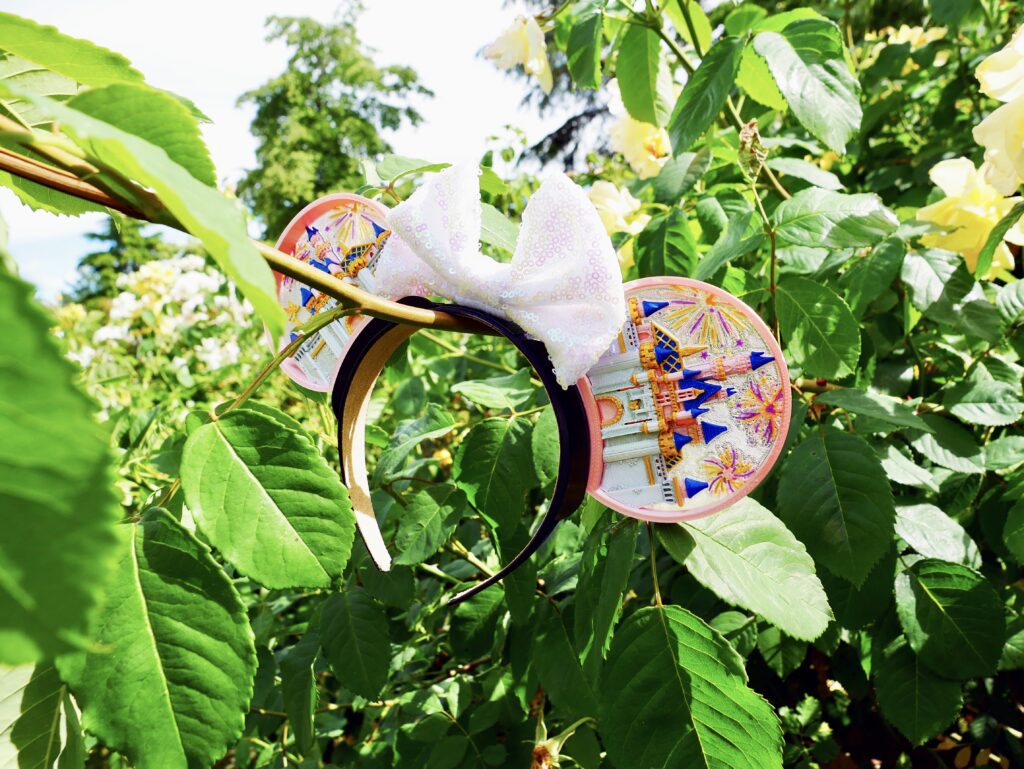 I added the Sequin Interchangeable Bow (white holographic) and the Once Upon A Castle Interchangeable Ears.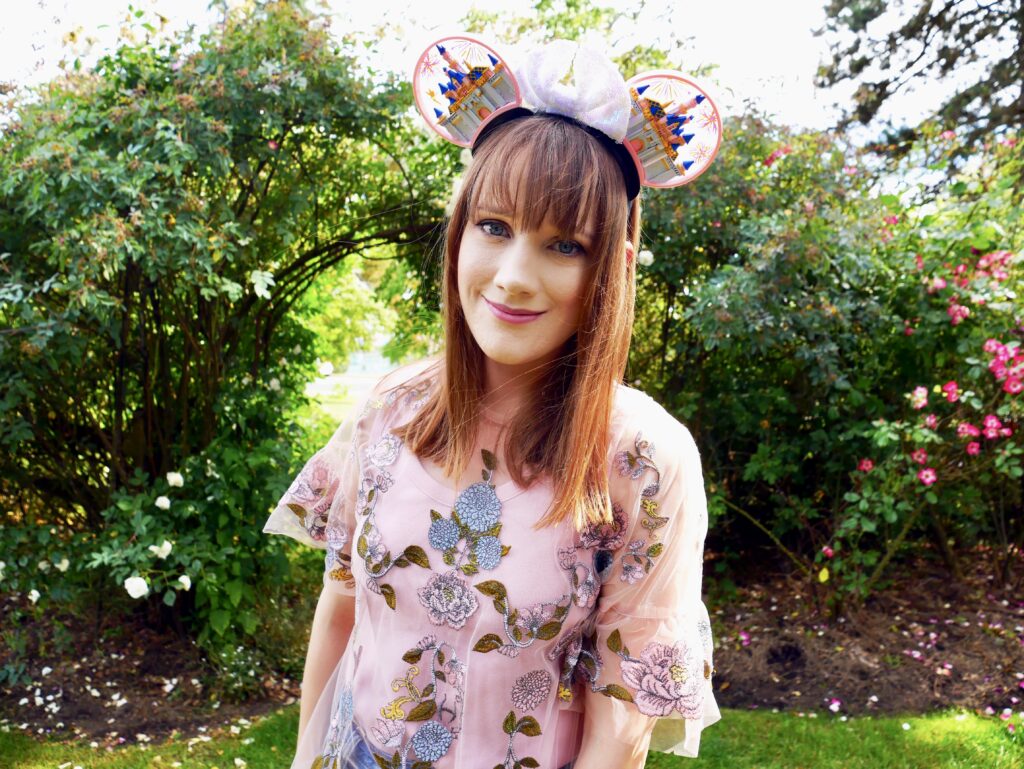 I love how the ears feature hidden Mickeys (on castle and in fireworks), Tinkerbell and a magical fireworks display: The back of the ears also show the silhouette of the castle as well as the inscription: "the most magical place on Earth".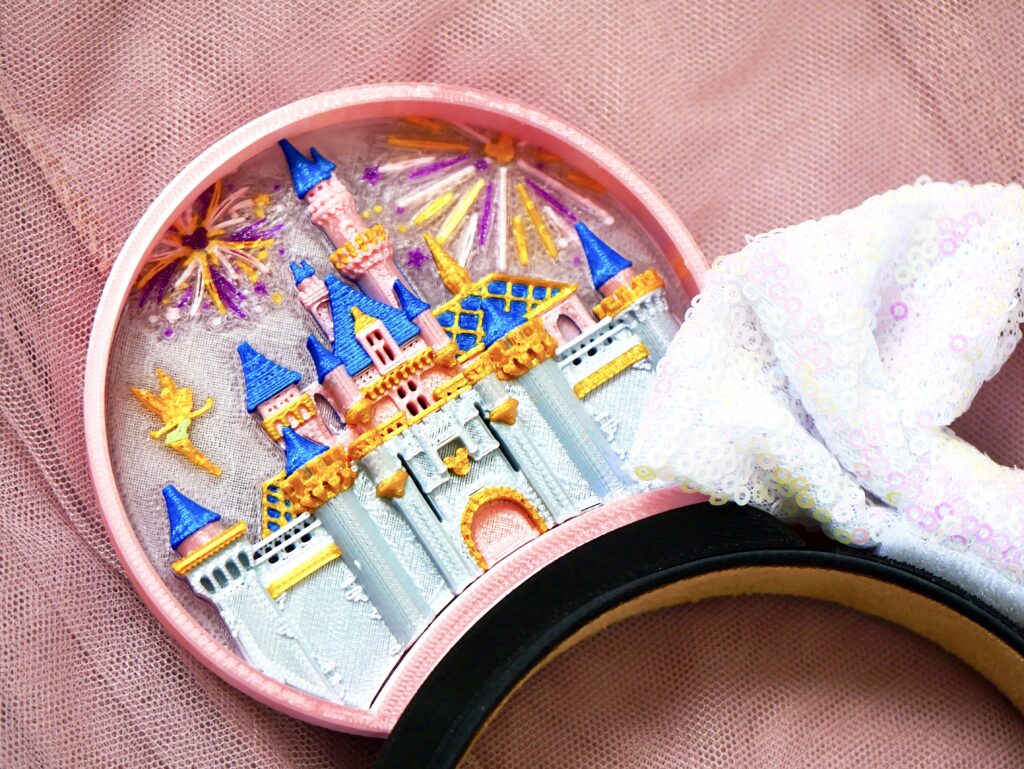 For outfit, I wore my Sleeping Beauty 60th Anniversary blouse from Shop Disney paired with my denim jeans from Daze and a pink tank top. You might remember seeing this blouse in an older Youtube video!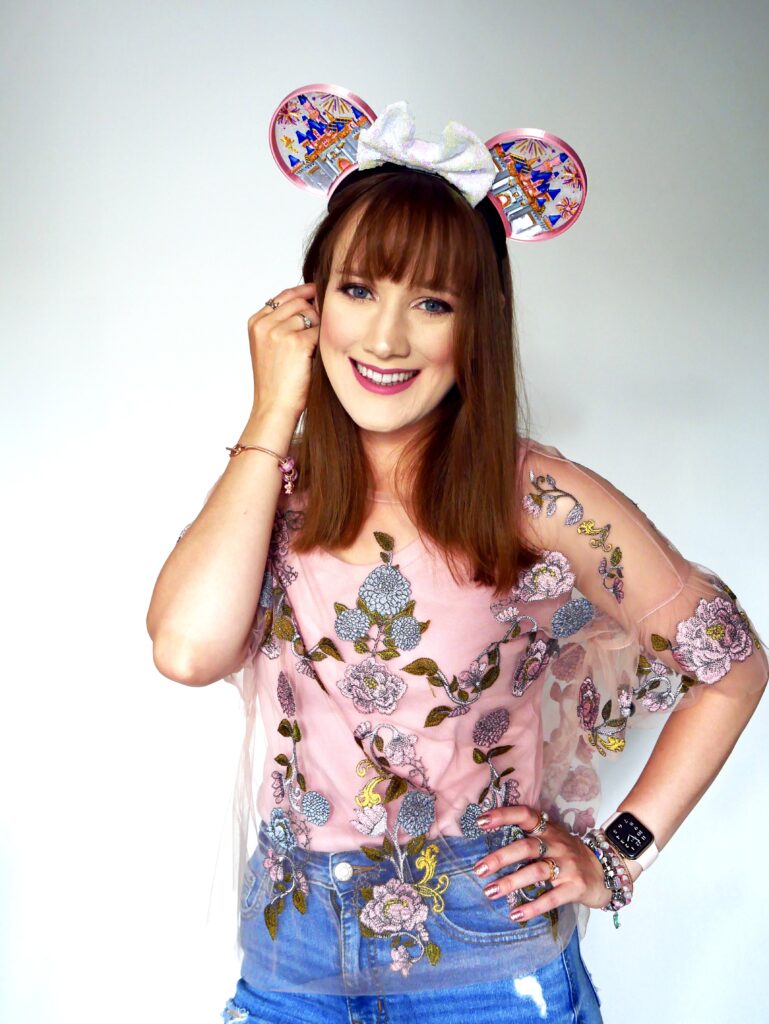 Do you own a pair of Factory 55 Interchangeable Ears? I would love to know what pair(s) you own or what your favourite designs are!