Jewellery
,
Pandora
,
Pandora
,
Pandora 20
,
Pandora Bracelets
,
Pandora Earrings
,
Pandora Necklaces & Pendants
,
Pandora News and Updates
,
Pandora Reviews
,
Pandora Style
,
Pawfectella Everything!
,
Uncategorized
Pandora 20 | The House Charm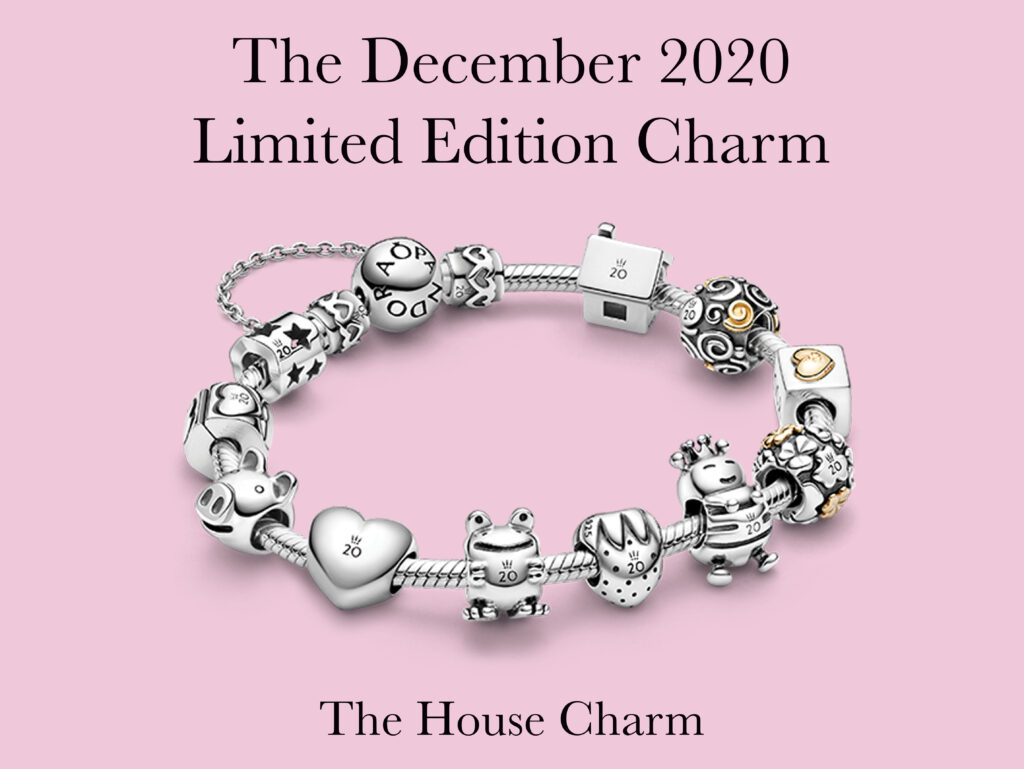 I hope everyone is staying safe and healthy during this time. I hope this blog post adds a smile to your day!
Throughout the year, Pandora celebrated their 20th Anniversary of the Pandora Moments charm bracelet. This charm bracelet was first released in 2000. To celebrate 20 years of collecting, Pandora went through their archives and brought back a vintage charm every month in 2020. All 12 of the charms are limited-edition. Each charm will be available only until it has sold out, which makes all 12 charms an absolute must for a Pandora collector!
I am so excited to celebrate the release of the last Pandora 20th Anniversary charm! To celebrate Pandora's 20th anniversary, each month I share the story behind a special charm from my collection, and reveal what the limited-edition Pandora 20 Charm is!
So, if you are ready to see the last charm in the Pandora 20th Anniversary Collection, make sure to grab a cup of tea…and let me share this month's charm.
* All 2020 Limited Edition House charm photos are provided by Pandora *
The 2020 Limited Edition House Charm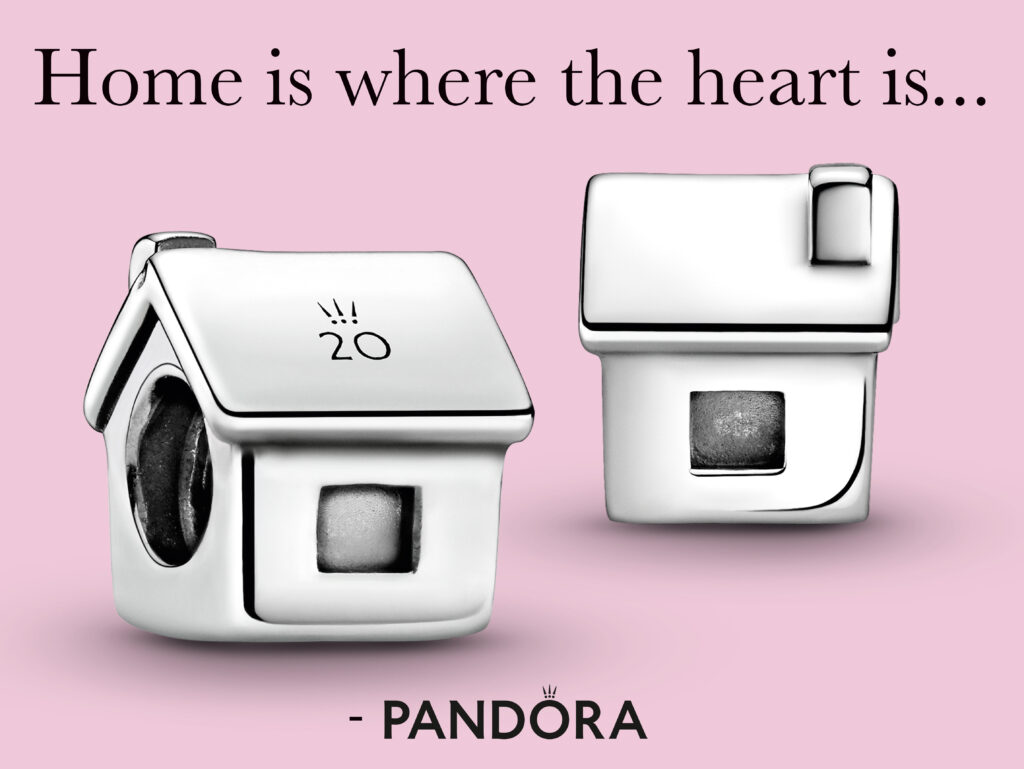 It's December 20th! Today we celebrate the relaunch of the House charm! The original style number of this vintage charm was 790115. The 20th Anniversary House charm is also done in sterling silver. The Pandora 20 hallmark is displayed on the front of the charm, located in the centre of the roof. The House charm features cut-out doors, windows and a chimney.
Prices from $35 USD and $40 CAD.
Each 2020 House charm comes with a certificate, confirming its authenticity.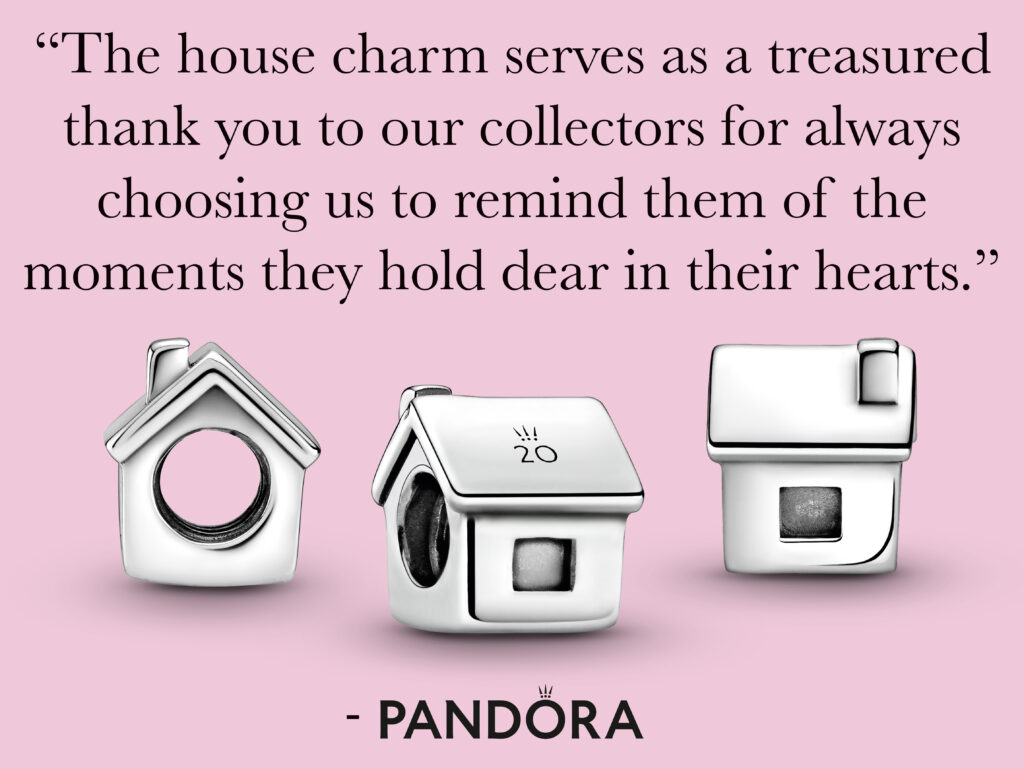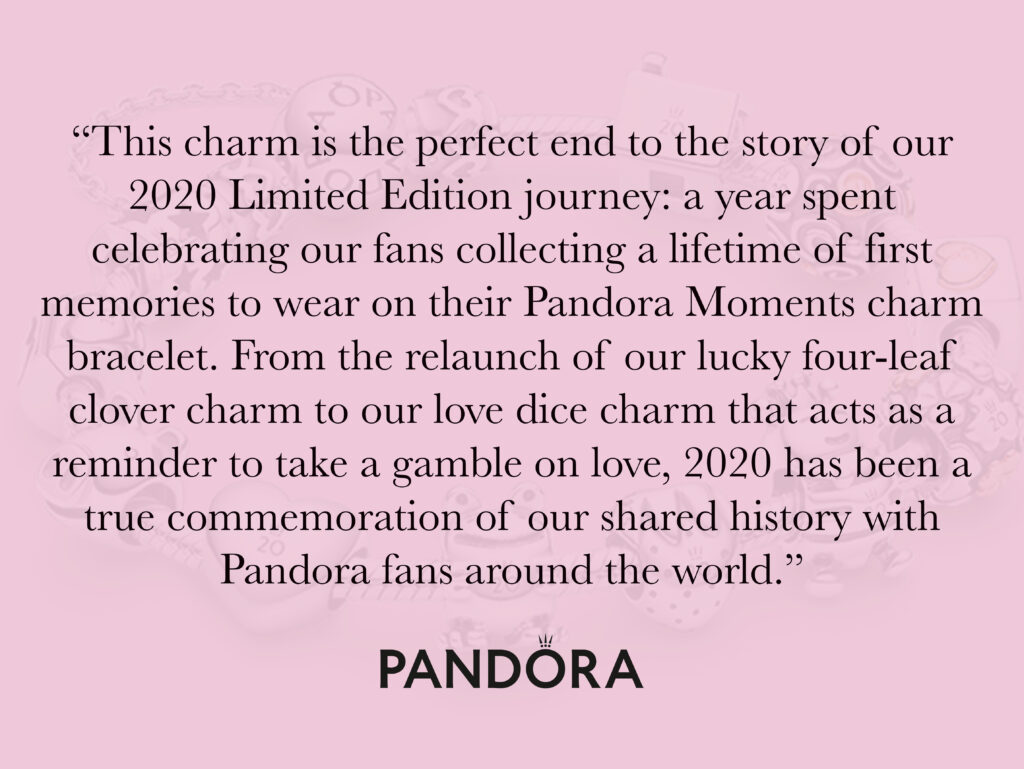 The 2020 Limited Edition House Charm is available globally on Pandora's estore and in selected Pandora stores. Very limited numbers are available, so it's best to purchase today, December 20th, 2020…if its not already sold out!
Click HERE to shop (EN)
Click HERE to shop (FR)

*please note that these charms are very limited. Until supplies last.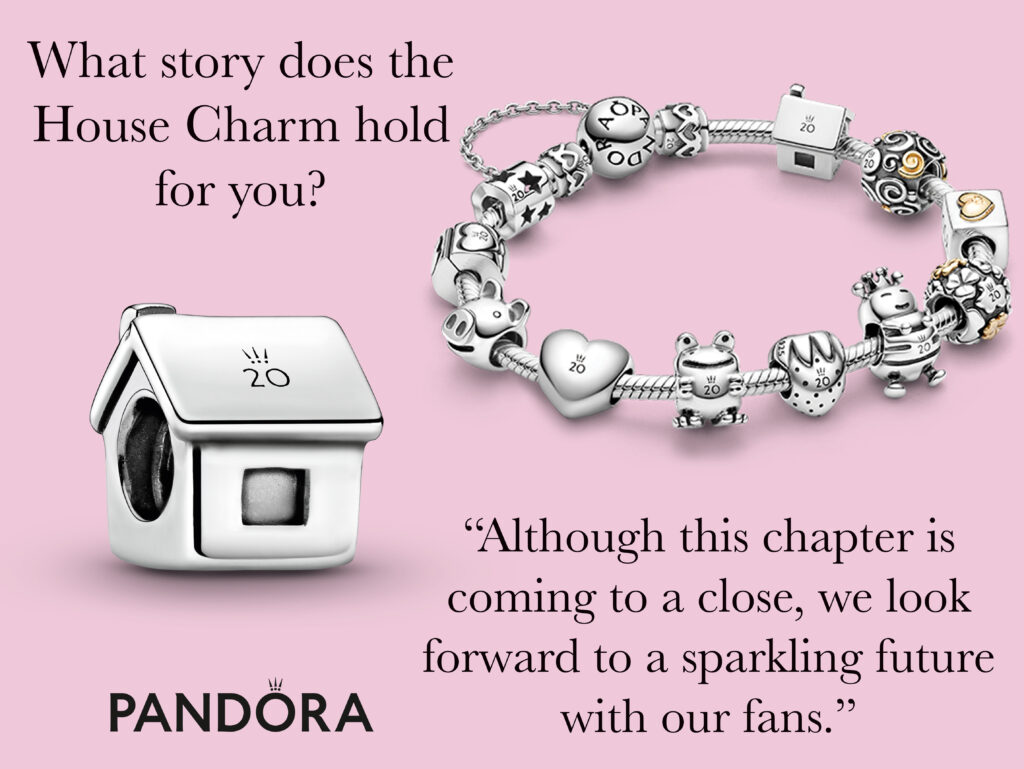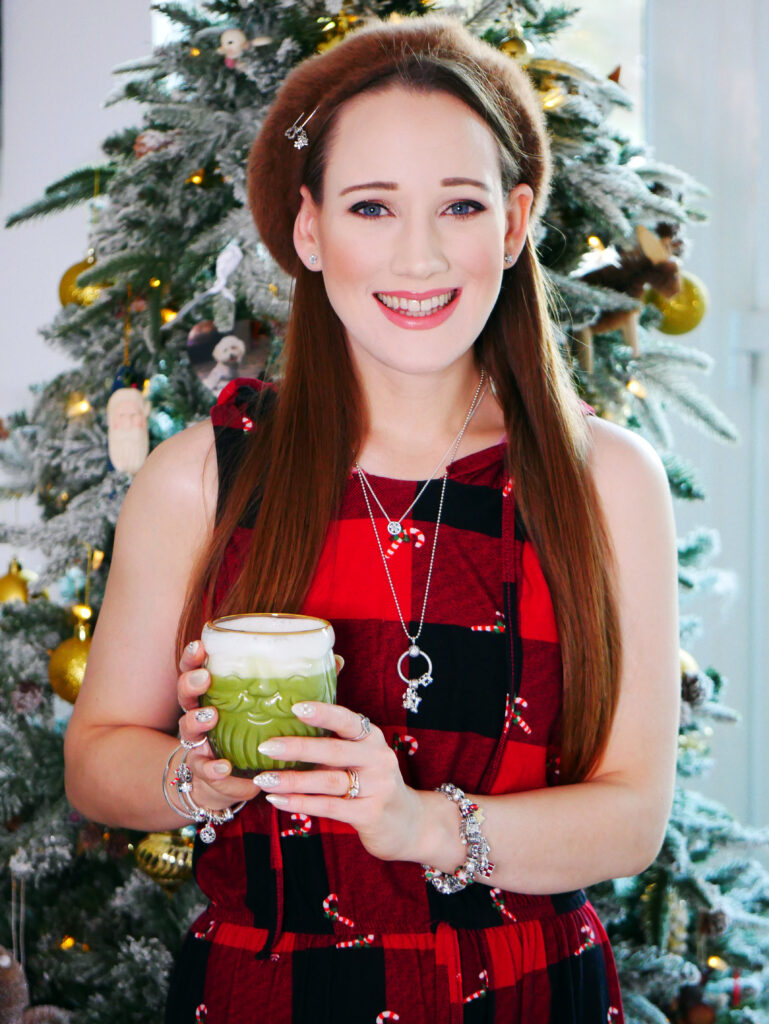 Each month, I celebrate Pandora's 20th anniversary by sharing the story behind a special charm from my personal Pandora collection. For this month, I am telling the story behind the Christmas House Dangle Charm. The style number is 797517EN27. I have it on my Christmas themed Pandora Bracelet:
Each charm on this bracelet represents special Christmas memories, Christmas traditions and what the holiday season means to me.
My Story behind the Christmas House Dangle Charm: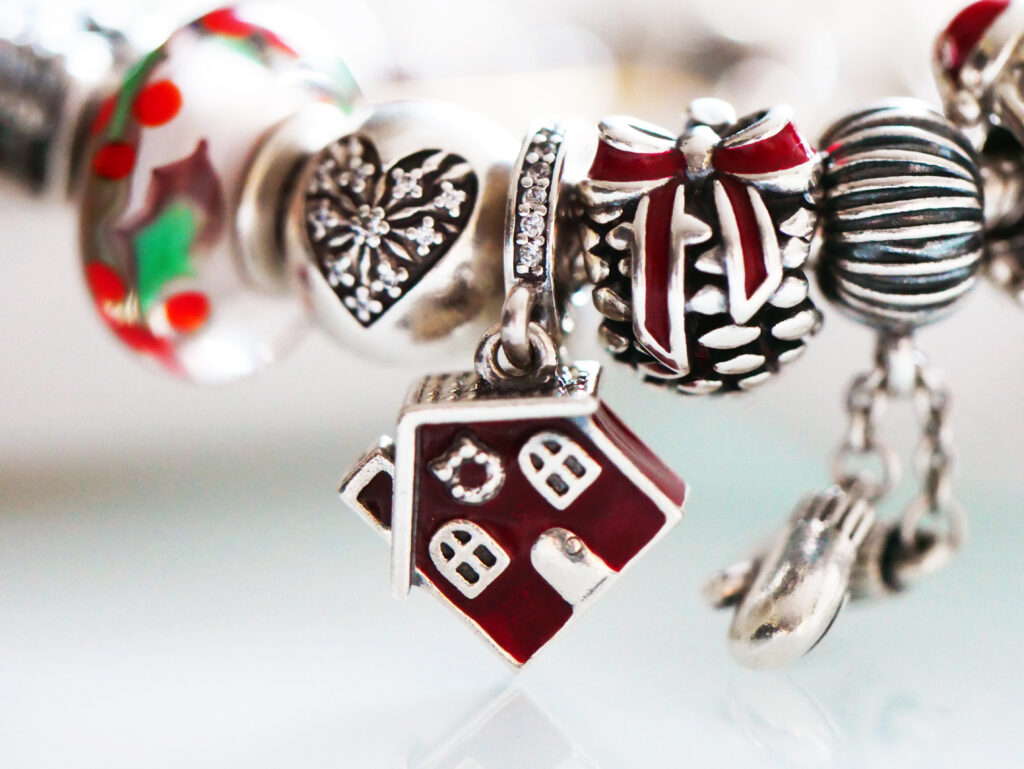 I have created a Youtube video to more personally tell you the story behind this charm! You can watch it HERE or down below:
The Details…
The Christmas House Dangle Charm
The Christmas House Dangle charm is a sterling silver charm with red enamel, and sparkling cubic zirconia detailing on the bale. The front of the dangle is a red house with windows, a door and a tiny wreath. It also has a tiled roof and a chimney with a hidden heart detail on the top. The back of the charm features a Christmas scene with a tree, presents and a fireplace. It has some oxidation detail to add to the dimension. This charm has a dollhouse-like feel to it!
And that concludes this blog post! I would like to thank Pandora for the special opportunity to be a part of their 20th Anniversary celebration! I cannot believe this is the last month of Pandora 20. I loved sharing in the fun with all of you! A special thank you also to this wonderful community for helping to make such a special dream come true for me. I will cherish each month of the Pandora 20th Anniversary celebration through a special 20th themed bracelet. Three of these charms were gifted to me from Pandora, which makes them extra special!
Thank you so much for reading! I hope you have a wonderful day and a safe and heartwarming Christmas and Holiday season.