About my recent video |Autumn Style | Ohm Lucky Red Whip Bracelet
A few days ago, I posted my Autumn Style | Ohm Lucky Red video on my youtube channel. This is probably one of my most favourite videos I have done…because it turned out better than I had imagined and planned out, in my head!

I filmed half of the footage and Snowman helped film the scenes with Ella and I outdoors. He executed my vision perfectly. When I was editing through the footage, I couldn't be more happier or impressed!!! It was hard to narrow down the footage to be around 6 minutes long…there were so many magical, outdoor scenes! Thank you so much, Snowman.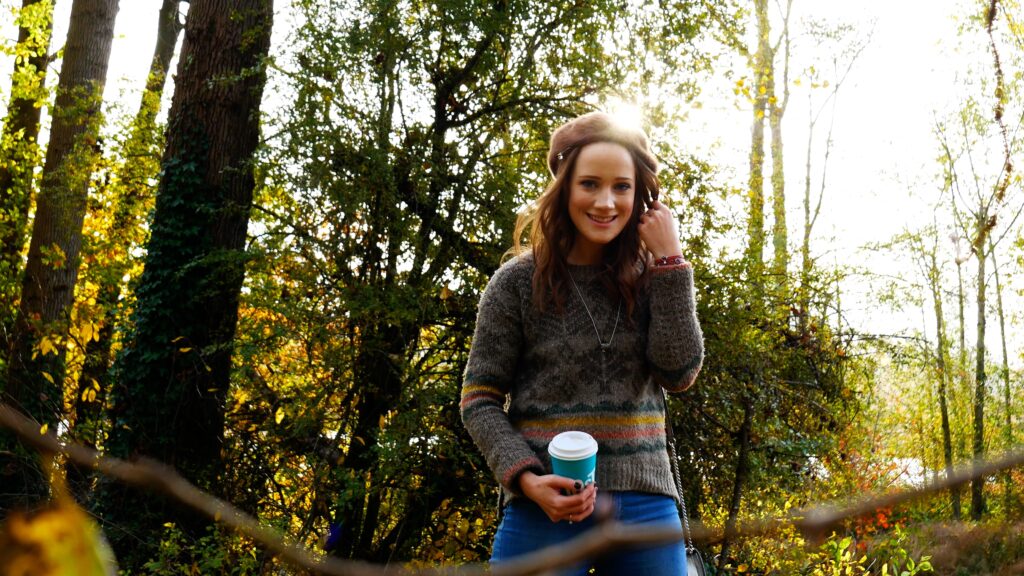 I love that I get to take you all along with me, as I go on a my daily autumn walk with Ella. The majority of the outdoor shots are taken at one of my favourite parks, that goes around a gorgeous lake. When we were filming, it was right near sunset and it felt extra enchanting…a true golden hour. The setting sun flickered through the vibrant coloured leaves and the wind blew about and it couldn't have been more perfect or autumn-like.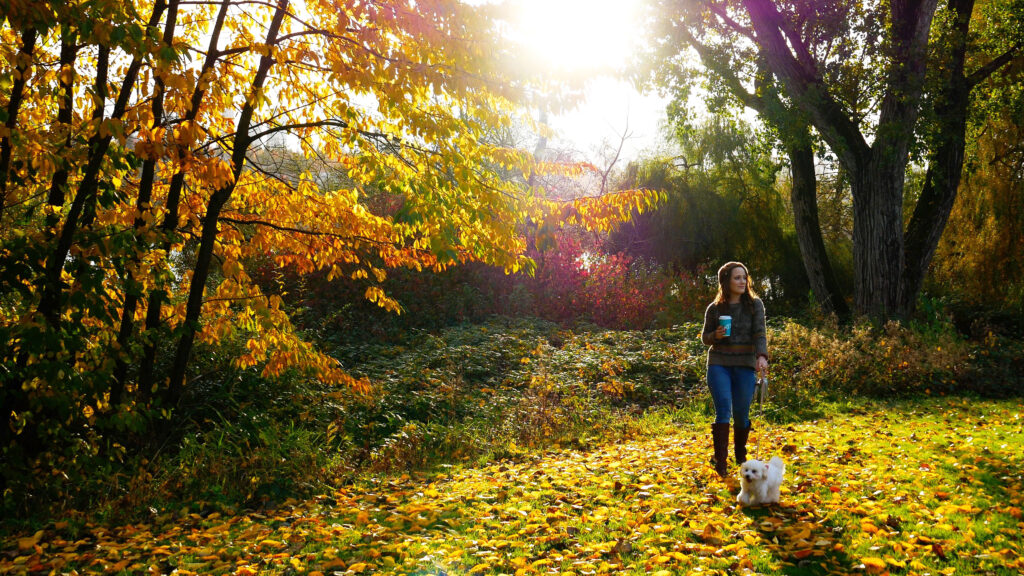 Ohm Beads was kind enough to send me the Lucky Red Whip Bracelet to review (thank you so much…I would not have these opportunities without each and every one of you!). This bracelet had been on my Ohm Beads Wishlist (you can see it on my Instagram) after I saw it on their Instagram page. When I pulled it out of the packaging, the lucky red colour was even more vibrant in-person. It instantly inspired an autumn style themed video!!! However, I had to be patient because the weather was not in agreement to film, right away. It was stormy for about a week, haha. But I waited patiently and I couldn't have asked for a more perfect afternoon!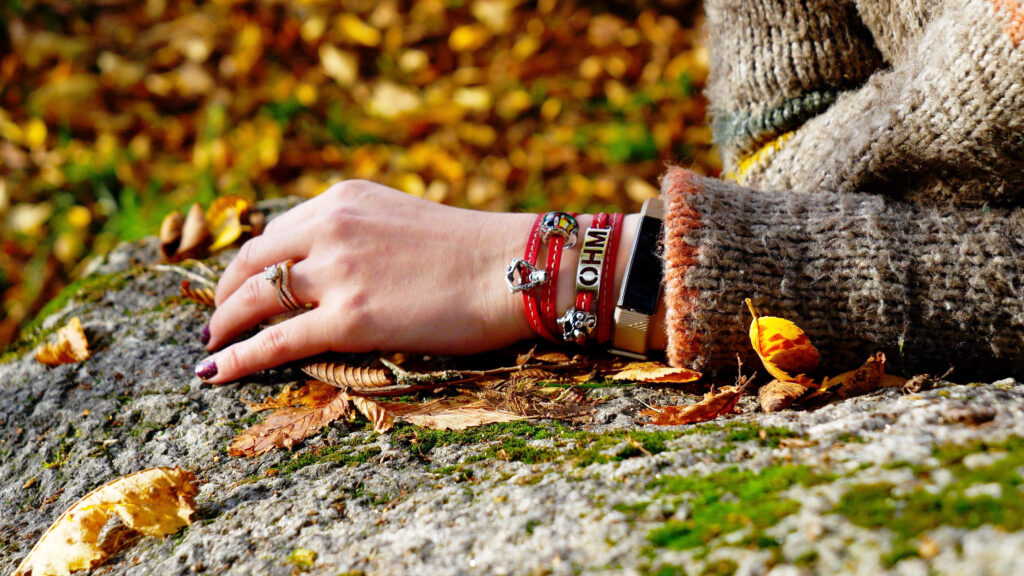 I styled my Ohm Lucky Red Whip Bracelet with Ohm Wood Ent, Ohm Thanks A Lot and Ohm Heart of the Woods. I also used the Ohm WHO clasp as a decorative feature.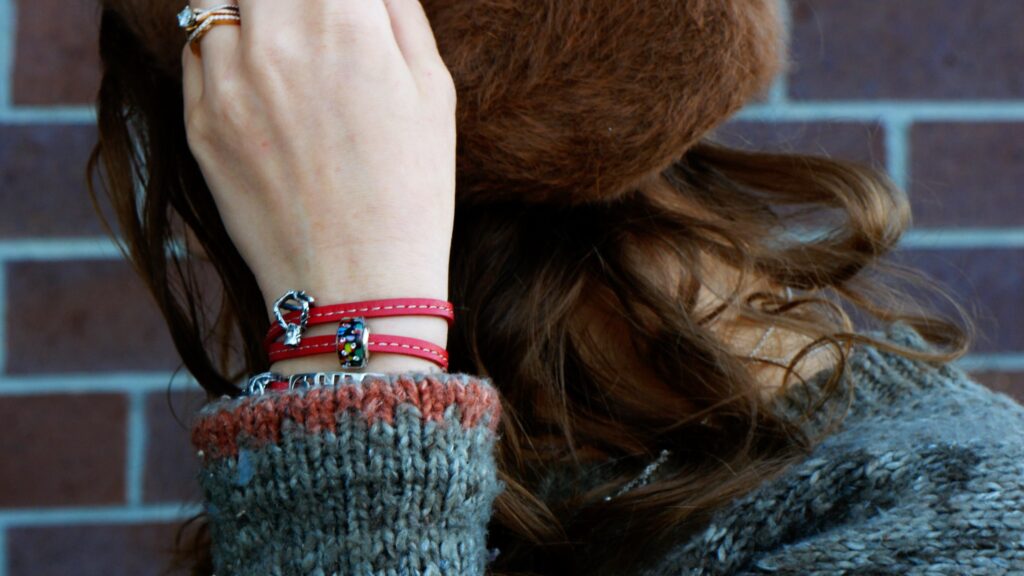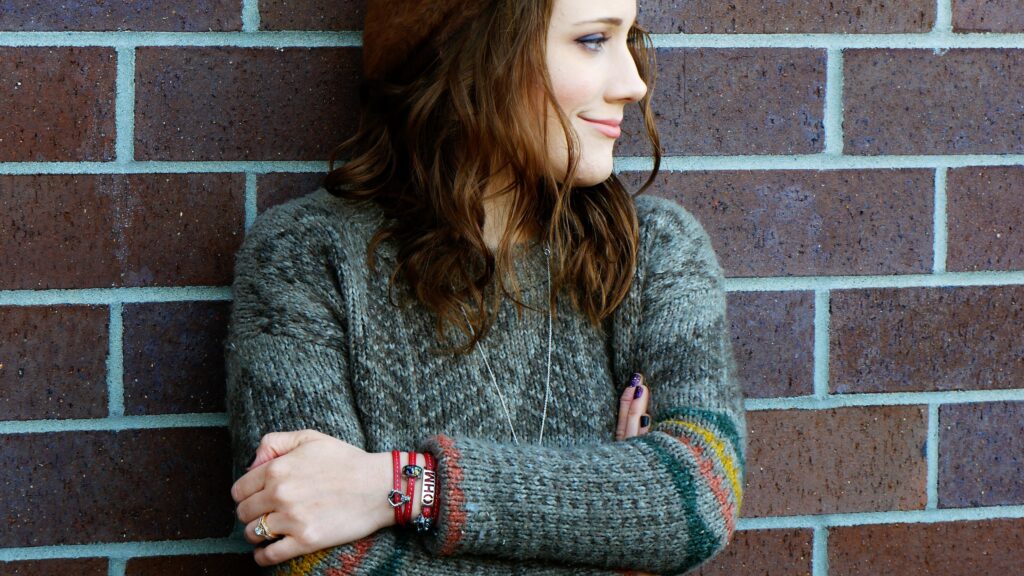 Now, onto my outfit…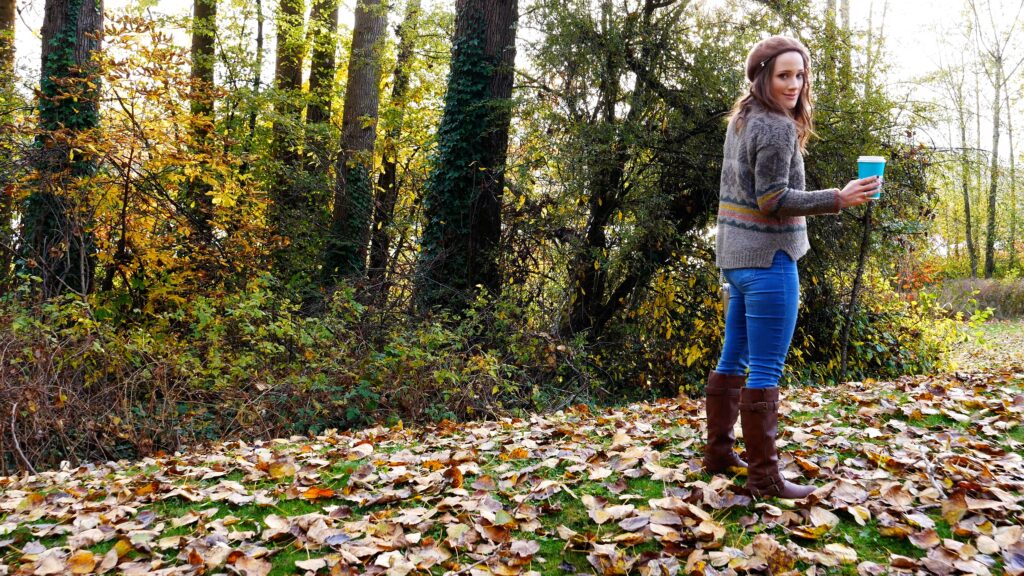 OUTFIT DETAILS
Sweater
Roots x Line Knitwear

Jeggings
Dollhouse Jeans
Hat Pin
Pandora Me Safety Pin Brooch
Necklace
Ohm Beads Love Grows *
Bracelet, left wrist
Lucky Red Whip Bracelet *
Bracelet, right wrist
Ohm Beads Twisted Bangle with Inner Self Bead
Autumn Boots
Hudson Bay Company
Silver Quilted Purse
Rebecca Minkoff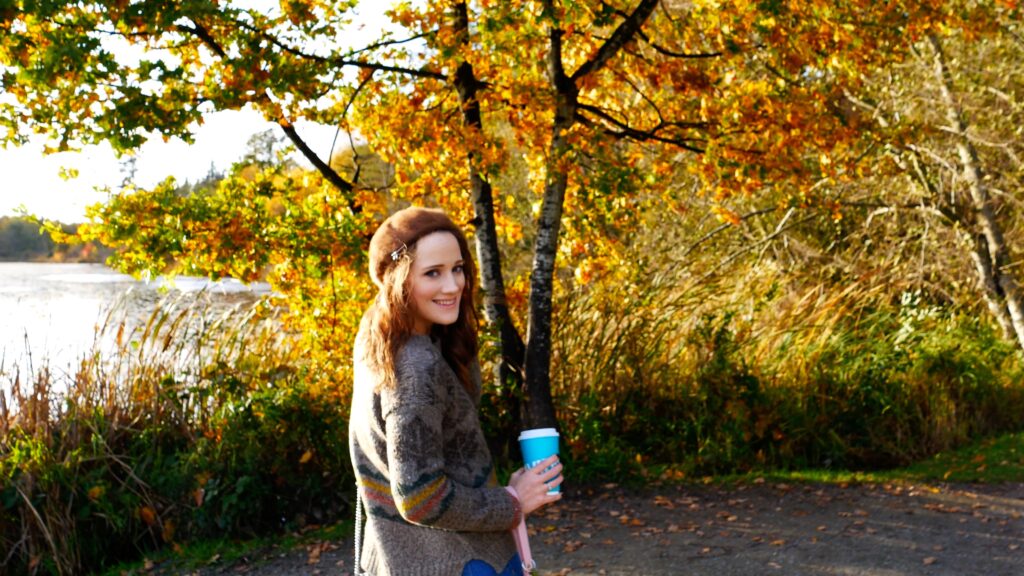 In the video, I enjoyed Vanilla Cappuccino by DAVIDsTEA. This was a tea my friend, Jo had recommended. When I am not sure how many grams of tea to purchase, I love to try it, "to go". I decided to get, Vanilla Cappuccino, as a latte with almond milk. It was soo delicious and I am going to be purchasing at least 100 grams! If you are interested in ordering it, feel free to shop my affiliates links below:
DAVIDsTEA USA Vanilla Cappuccino

DAVIDsTEA CAN Vanilla Cappuccino
Anyway, that is it for this blog post! Talk to you all soon!!! And I hope you all had a spooktacular Halloween!

Emily xx