Afternoon Tea Necklace | Pixie Wing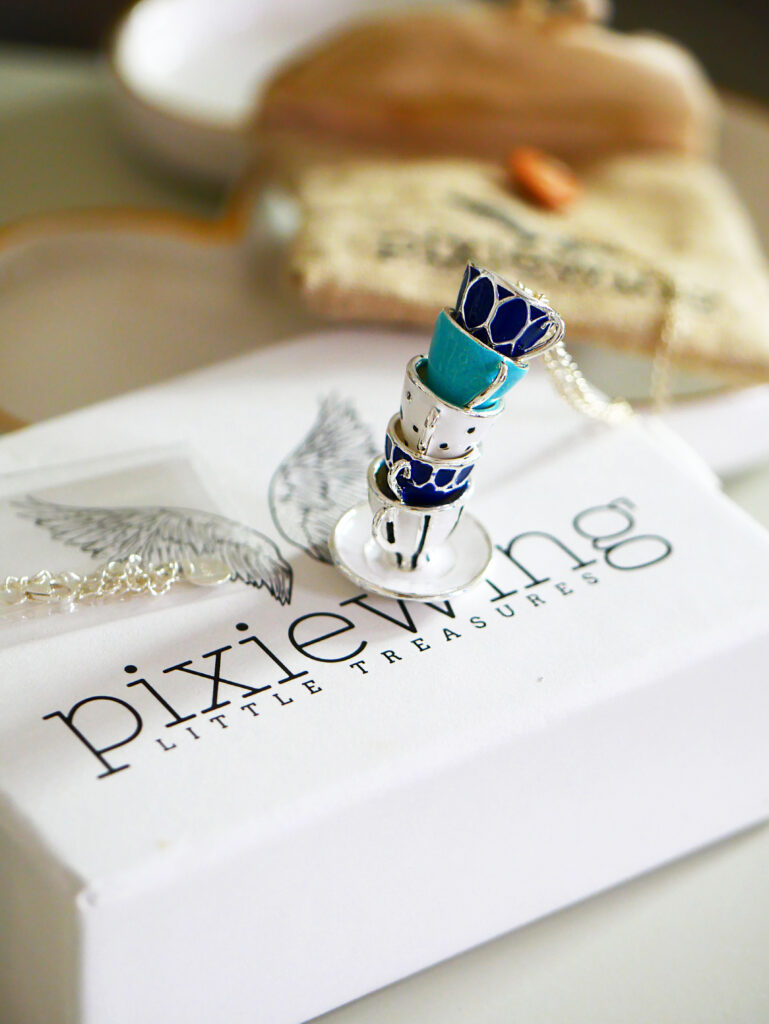 Care for a cup of tea? How whimsical and darling is the Afternoon Tea Necklace from Pixie Wing? I first found out about this necklace from @schmoolovesbeads on Instagram. I immediately added it onto my wish list! I loved the UV-resistant enamel detailing and how each teacup moved/stacked on top of one another. It was such a clever and unique design. ☕️✨
I couldn't believe it when Pixie Wing reached out to me and wanted to know if I would interested in reviewing this necklace! Such a dream! It is even more special in real life and has such a lovely weight to it. A huge thank you to Pixie Wing for gifting this necklace to me ☕️✨

The necklace arrived in beautiful packaging: a lovely white box with a cloth bag inside. Inside the bag was the necklace and a necklace extender. There was also a polishing cloth inside too.

The Afternoon Tea Necklace is made of premium brass with a thick plating of fine 925 sterling silver. Each tea cup has eye-catching UV-resistant enamel detailing. It also available in a green colour option too.
Pixie Wing ships worldwide and 5% of each Afternoon Tea Necklace goes to Rainforest Alliance sustainable tea growing project ☕️✨
The necklace has a lovely weight to it. It also comes with a necklace extender option. I chose to wear the necklace without the extender (for now). You can see how I styled it below: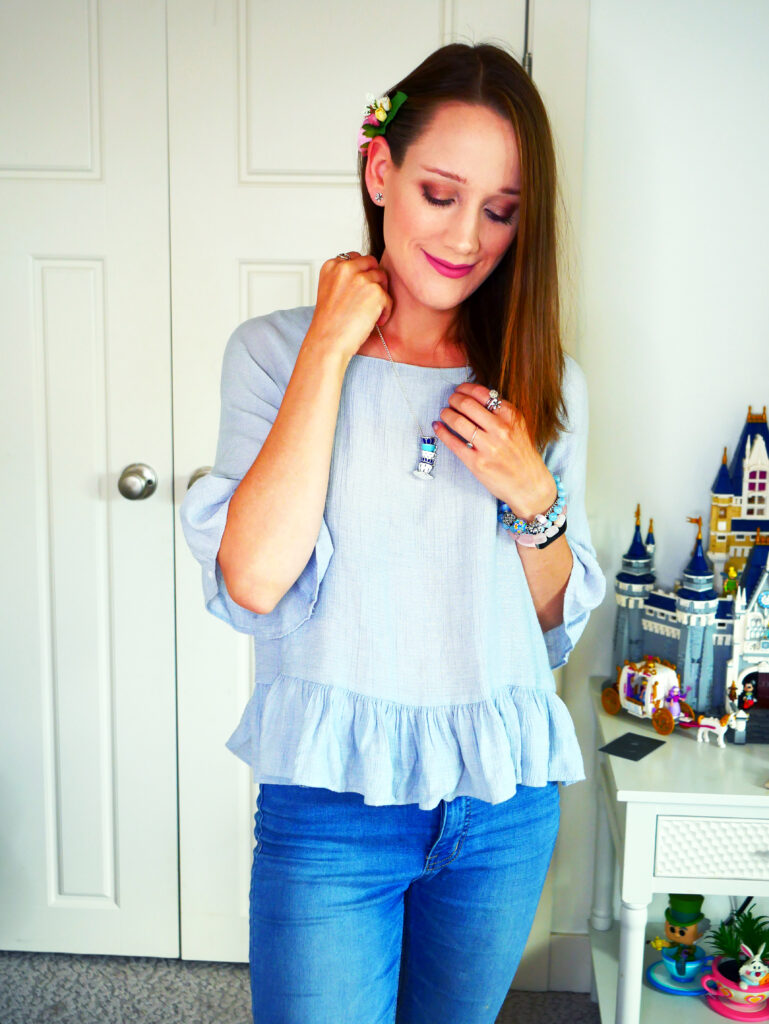 I also filmed an Instagram IGTV video sharing a more in-depth review of the necklace as well as video closeups of the necklace in motion! It is so eye-catching! You can watch the video HERE or down below:
https://www.instagram.com/tv/CT4qWQElVvP (IGTV VIDEO)
What do you think of the Afternoon Tea Necklace from Pixie Wing? Please let me know, down below!

Have a lovely weekend ahead!

(gifted product)