My Pandora Collection Overview | Jewellery Storage + Ohm Beads Play Tray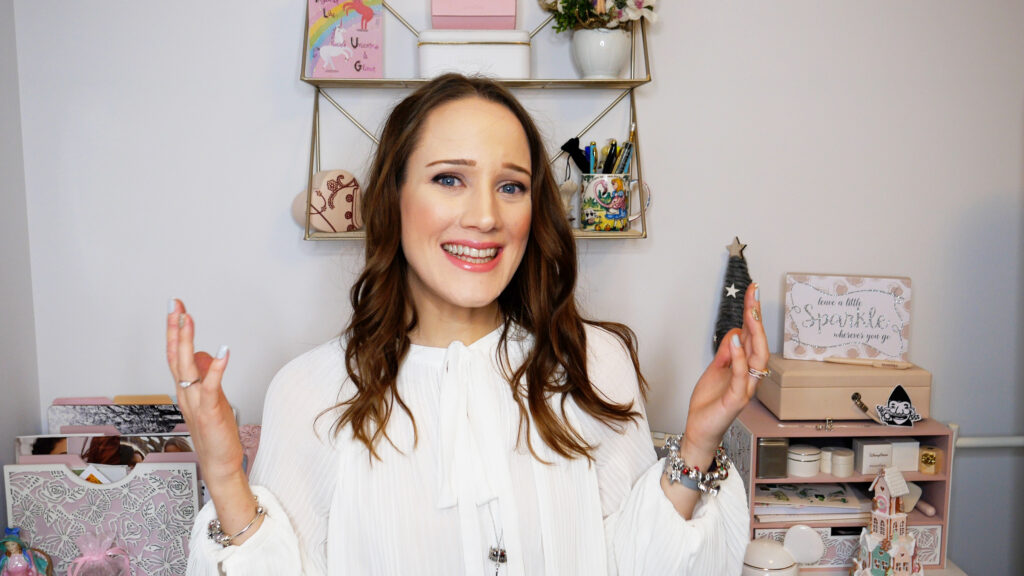 Playing a bit of catch up with some recent YouTube videos I uploaded on my channel recently…or should I say, last year?! I cannot believe we are already into 2020!!!
In this video, I share how I store my Pandora Jewellery, as well as my Ohm Beads, Ogerbeads, Trollbeads and Alex and Ani pieces. I also share an overview of my entire collection, with you! This has been requested by so many of you, but I'm always hesitant about filming this type of video. I have a huge collection and I know I'm very blessed to have such special and meaningful pieces. Each one tells a story or reflects a special loved one or memory. I really love that about charm bracelets!!!
Anyway! Here is where you can watch the video:
Now, I'll share some information on where you can find these jewellery storage options, should you be curious!
The first is the jewellery box I picked up in November by Tuscan Designs. I found it at Homesense/Winners for $149. Since this is a store that only has limited stock, there is a very similar option on Wayfair by a brand called, Morelle Company. The style is called, Sophia Leather Jewellery Keepsake Box. This may be the only difference as my jewellery box is a faux leather.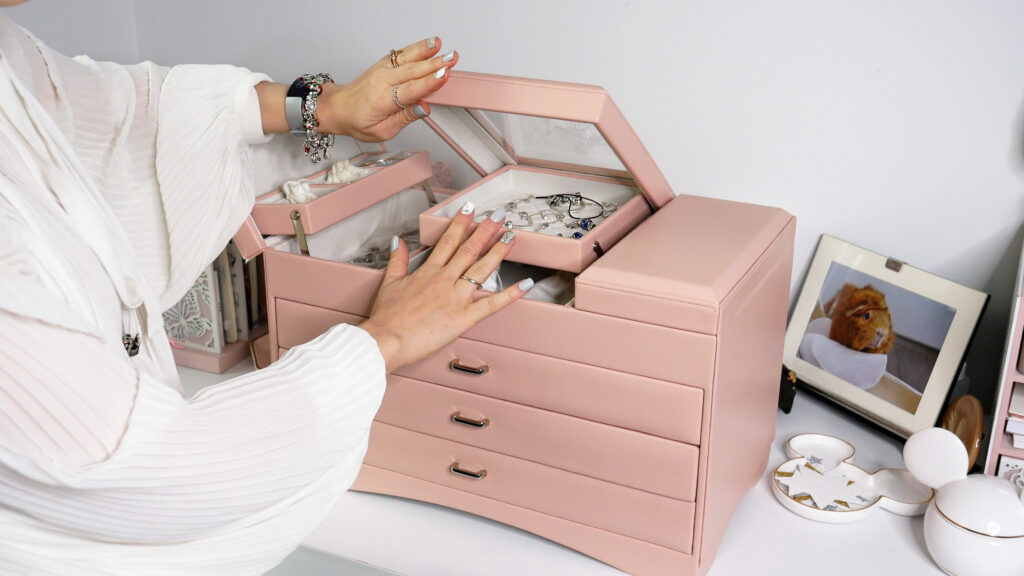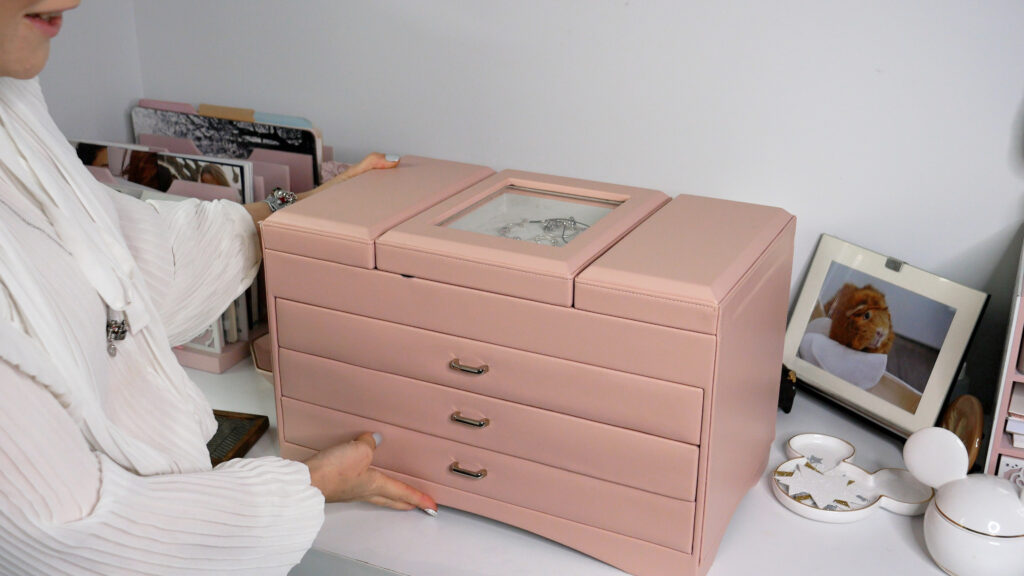 Inside this jewellery box, I added a ring tray that I found on Amazon. In the video, I placed it in the middle layer, but I have since moved it to the top layer, below the glass section. You can shop it HERE.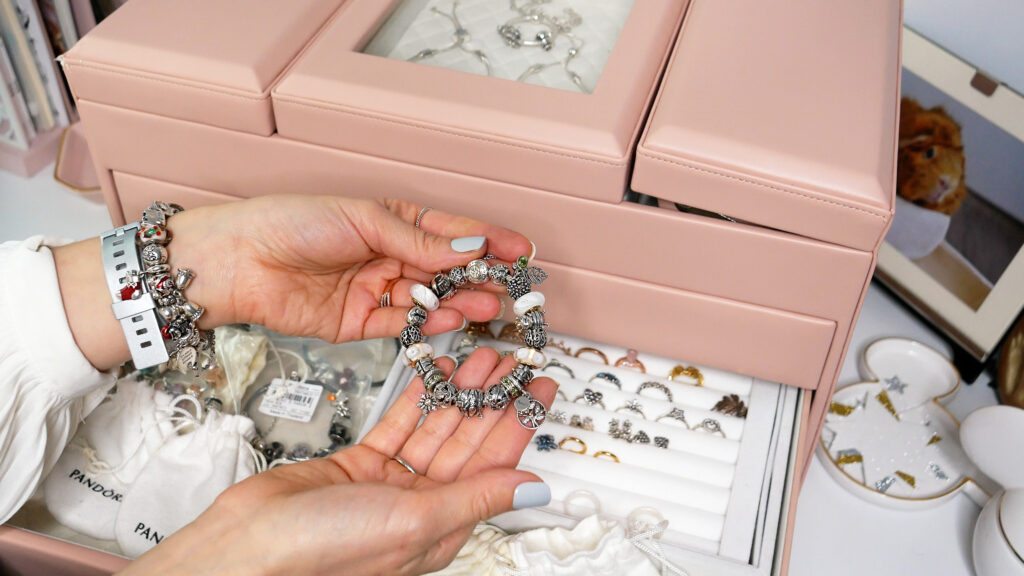 The last item is my grey, Less Play Ohm Play Tray! If the grey isn't your thing, they have a quite a few colour options to choose from. I hope that one day soon, Ohm Beads will also come out with a light pink colour too (they currently have a hot pink one though)! If you would like to order the tray (and haven't placed an Ohm Beads Order before), feel free to use my referral link to save 11% off your order, HERE.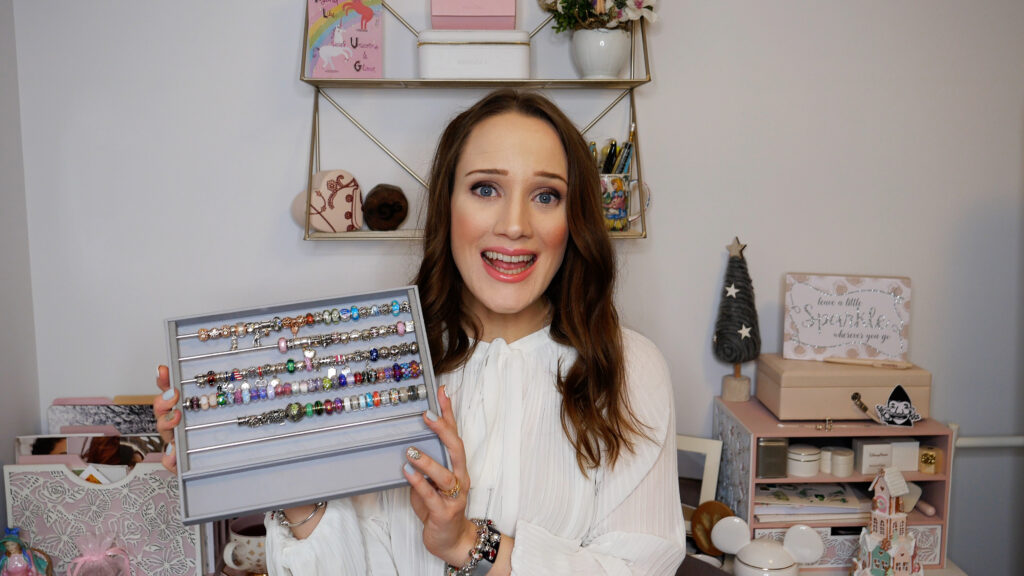 Ohm Beads also has an anti-tarnish tray bag that is sold separately.