Ogerbeads | Winter's Wishes 2020 Collection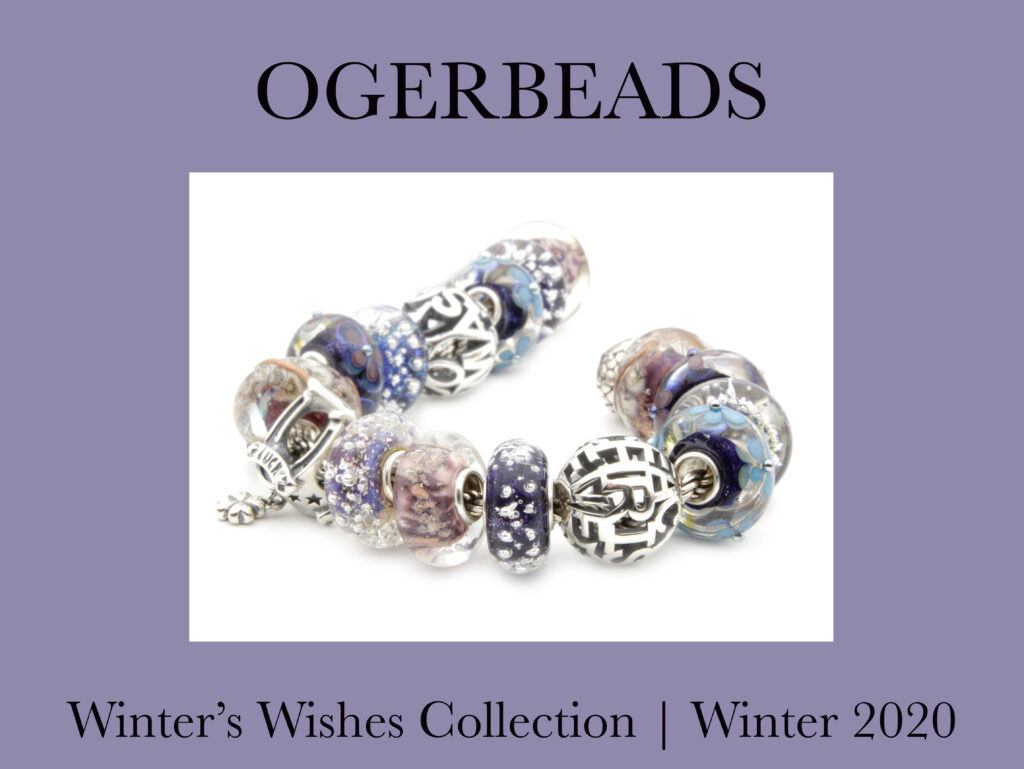 Happy Thanksgiving to my American friends! A huge virtual hug over to you. Although this Thanksgiving is a little different, I hope it will be special, cozy and full of love…in its own way!
In today's blog post, I am sharing the new Winter 2020 collection from Ogerbeads: the Winter's Wishes Collection. This collection launched today, Novemeber 26th, 2020. It features 13 new Murano glass beads and two sterling silver charms.

Ogerbeads also sent this collection for me to review, so stay tuned for an upcoming Youtube video/future blog post. I just received the package yesterday, so it will probably be coming out later next week.

So, if you are ready to see these gorgeous new beads, make sure to grab a delicious cup of tea and let me share this collection with you!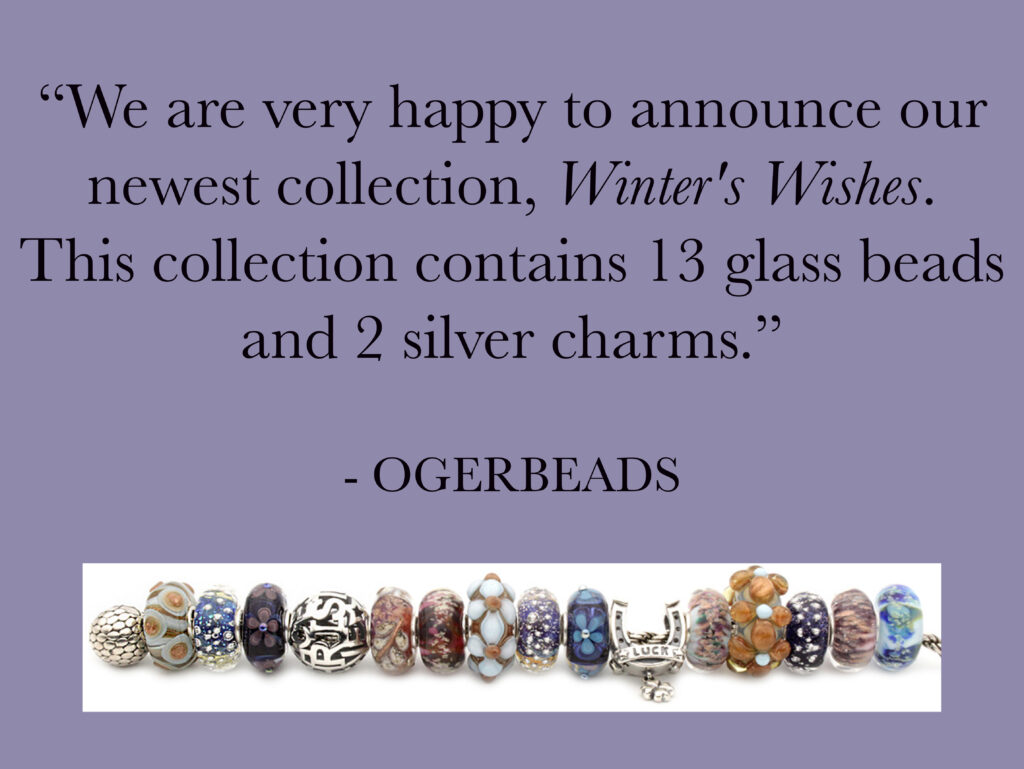 The Murano Glass Beads: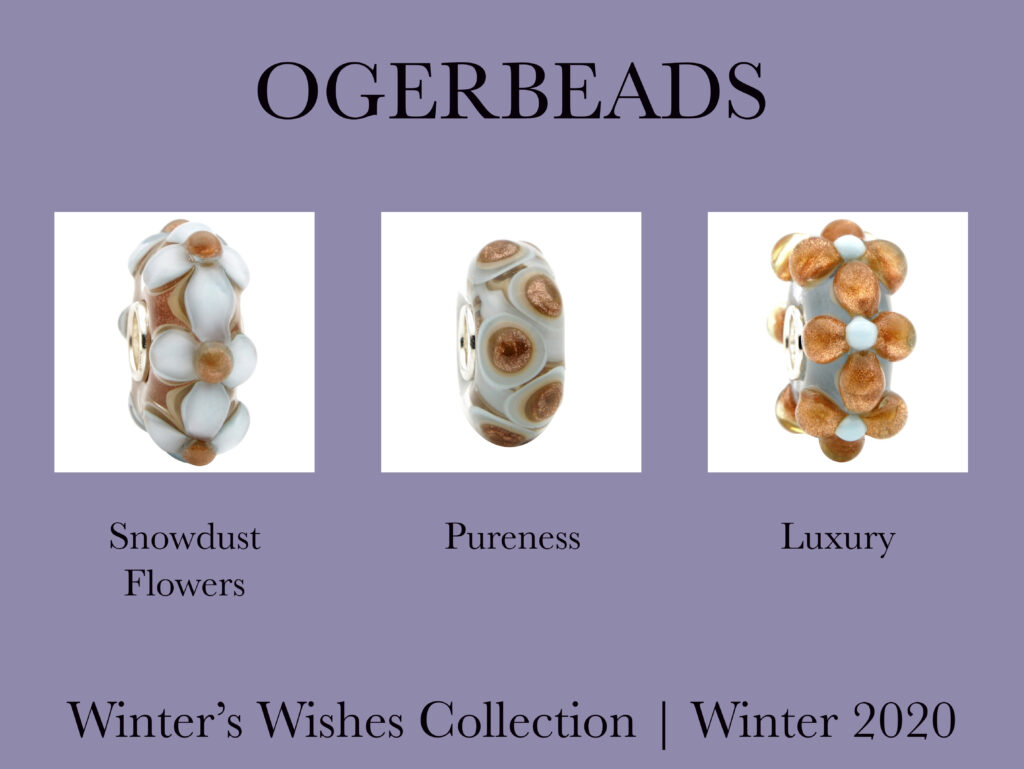 Snowdust Flowers, Pureness and Luxury look beautiful. I love the warm tones of gold mixed with creamy whites.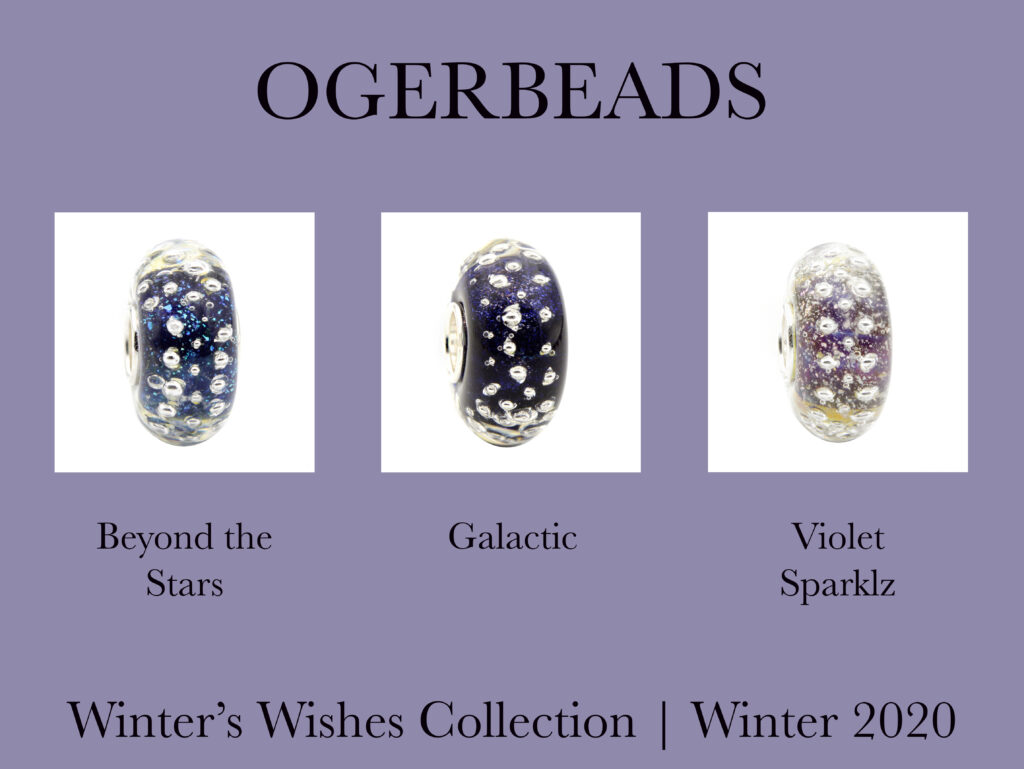 Beyond the Stars, Galactic and Violet Sparklz all feature touches of cubic zirconia accents. I bet these catch the light so beautifully!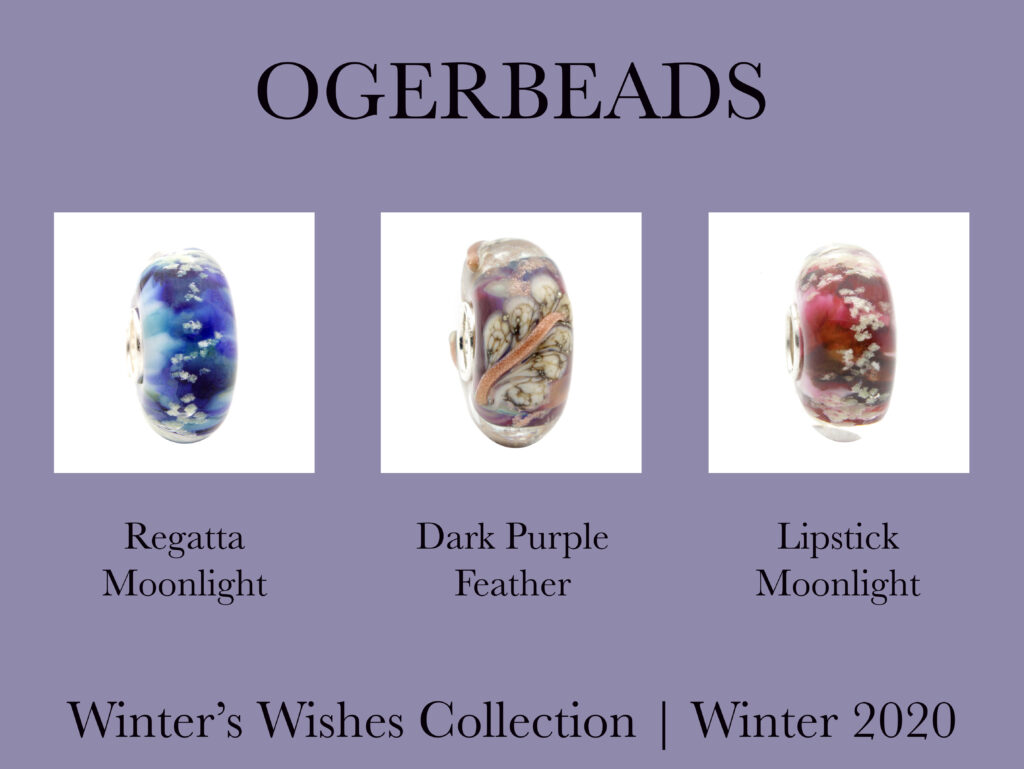 Dark Purple Feather is a bead I cannot wait to see in person. It looks like it has beautiful dimension and detail. I am also excited to see more Moonlight beads releasing. The Moonlight beads glow in the dark!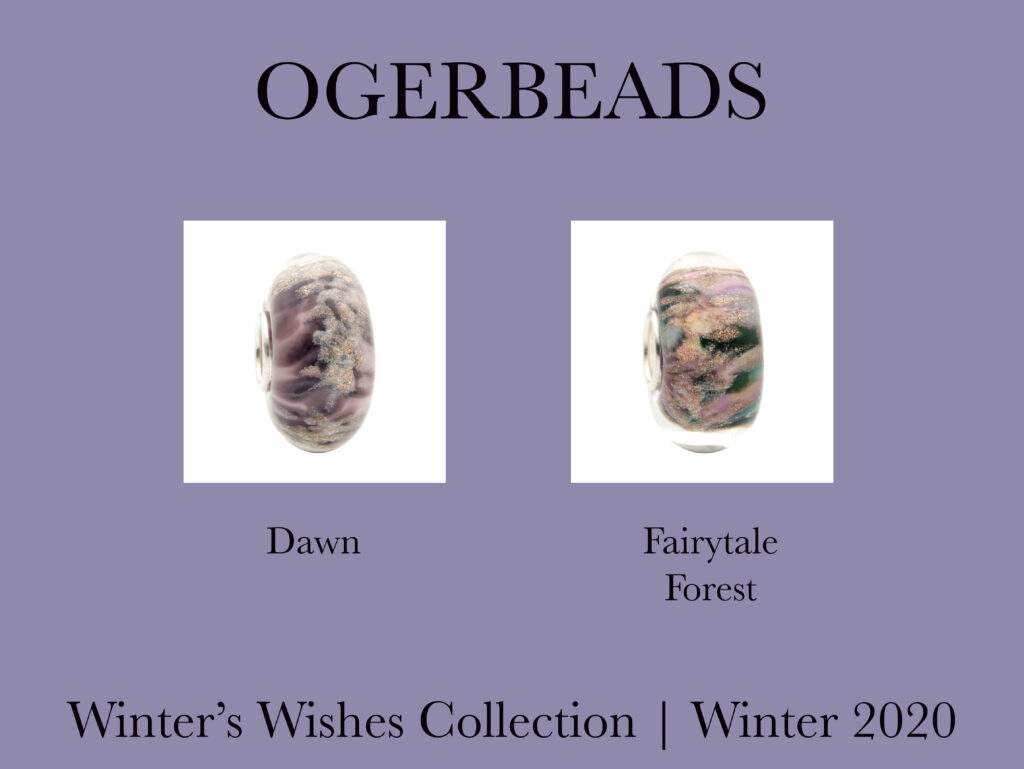 These are the two other beads I am so excited about! Dawn and Fairytale Forest look so enchanting and very much my style!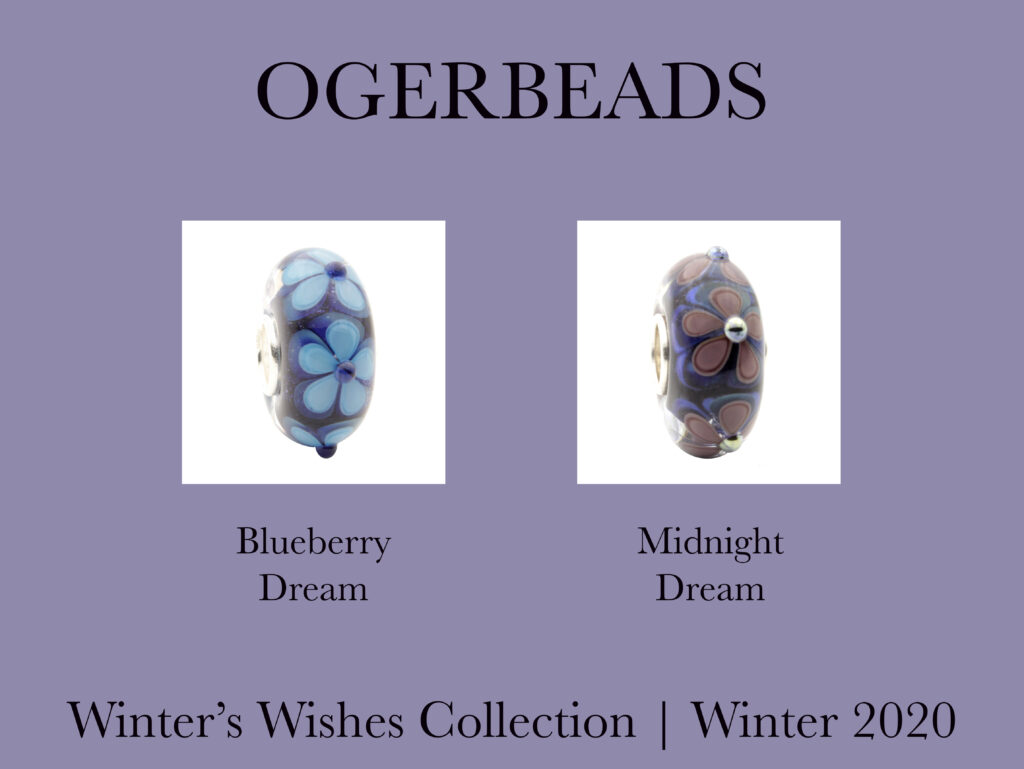 The last two beads, Blueberry Dream and Midnight Dream feature cooler colour themes. They remind me of the Murano glass beads from Ogerbeads' Spring/Summer 2020 collection.
The Sterling Silver Beads: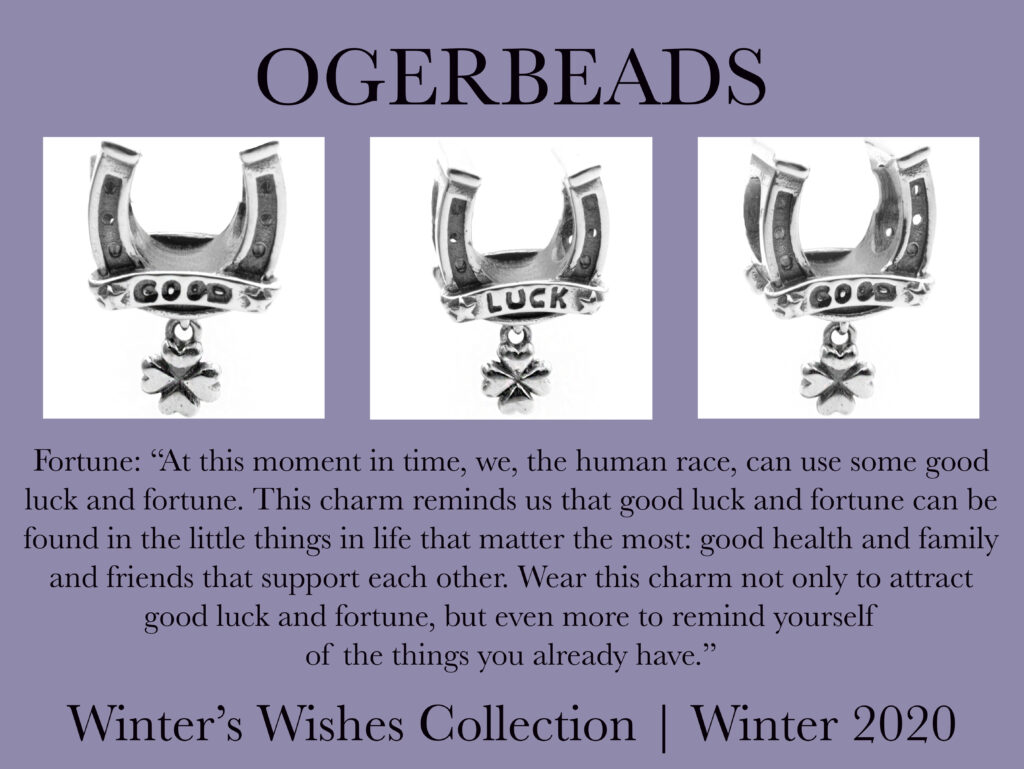 I love the inspiration behind both sterling silver beads. Wonderful reminders, especially for this year!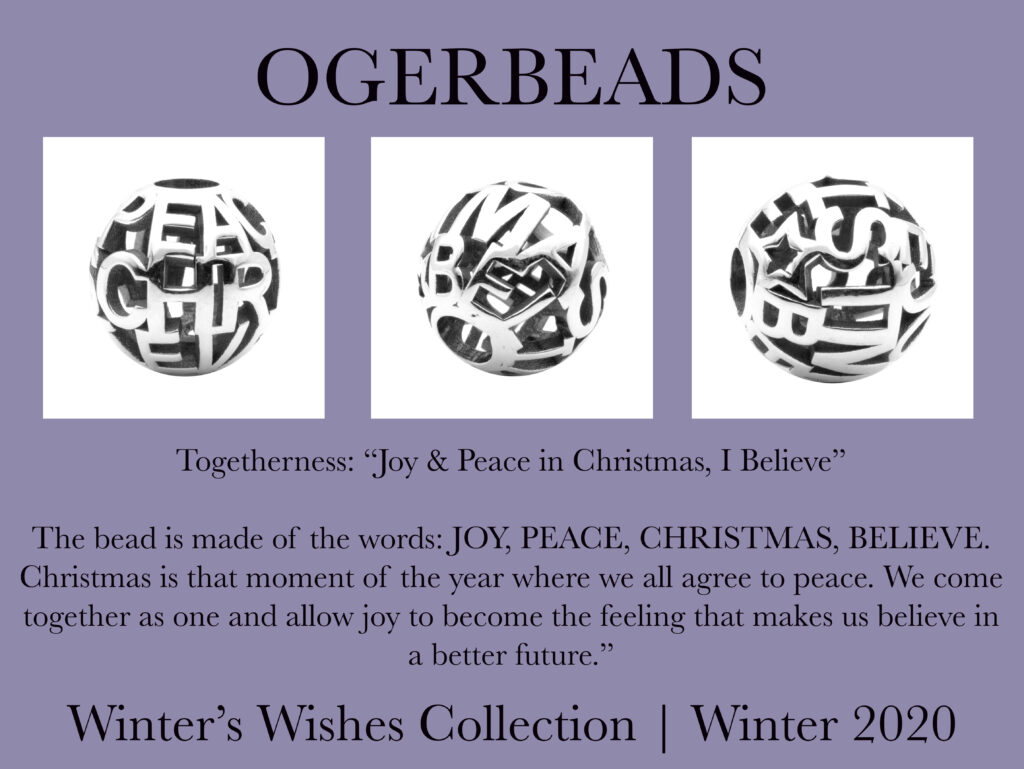 Black Friday Deal:
Ogerbeads is also offering a Black Friday promotion, which includes this beautiful new collection:
Buy 3 beads and receive the 4th bead for free.
November 27th-November 30th, 2020
This promotion excludes the Be Proud Bangle Deal.
And that concludes today's blog post. I would love to know which Ogerbeads' are your favourites, from this collection! Do you plan to purchase anything from their Black Friday promotion?