OHM Beads | January 2021 | Bracelet and Outfit Styling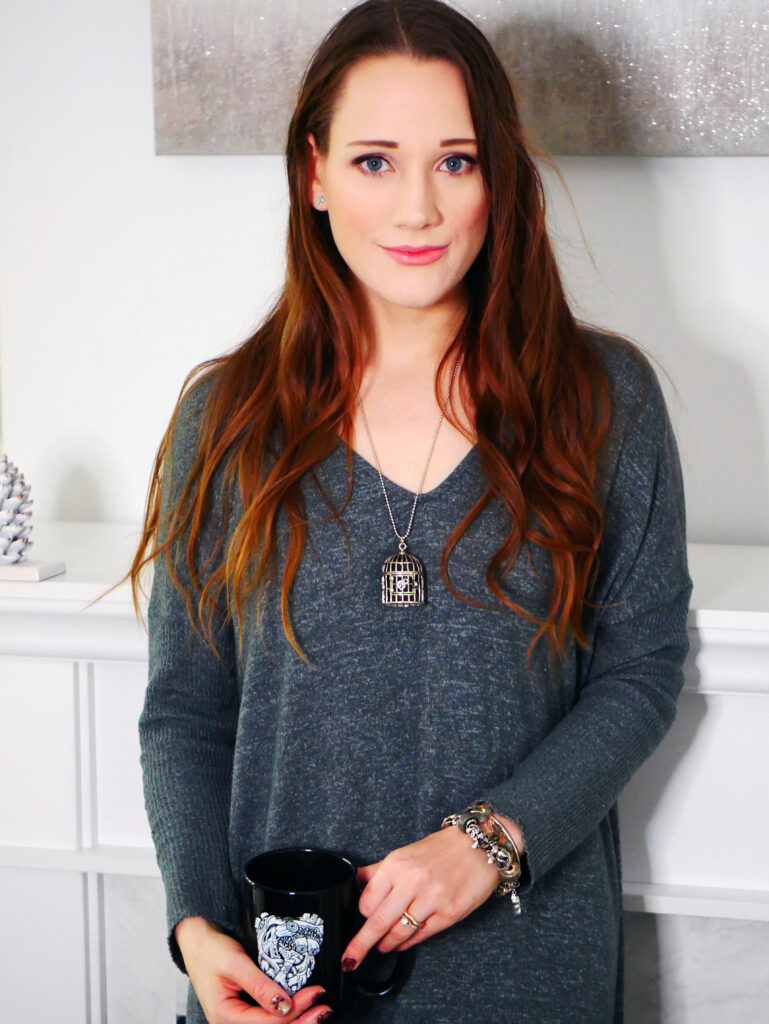 Happy Release Day to OHM Beads! Today, their January 2021 Release launched. This release has 3 collections: OHM Chinese New Year, OHM Beauty and OHM Rawr. If you would like to see a detailed look at the pieces in this release, I do have a Youtube video sharing closeups in motion:
In today's blog post, I am sharing how I styled my OHM Rawr beads with an outfit of the day! I also share two other bracelet designs using the beads from the OHM Chinese New Year Collection and the OHM Beauty Collection.

This blog post is also co-hosted by the sweet Alice Haenim. When I was taking photos for this blog, she came right over and wanted me to pick her up. She was quite curious about what I was up to!

If you would like to know more about her (she is a rescue dog from Korea) and hear her adoption story, check out my @fashionstoryteller IGTV video or my pet account, @pawfectella.
So, if you ready for today's blog post…Make sure to grab a delicious cup of tea (I'm enjoying some Buddha's Blend from DAVIDsTEA) and let's get started!

This post contains some affiliate links.
OHM Rawr, OHM Beauty and OHM CNY collections were gifted to me by OHM Beads. OHM Bird Cage was sent to review.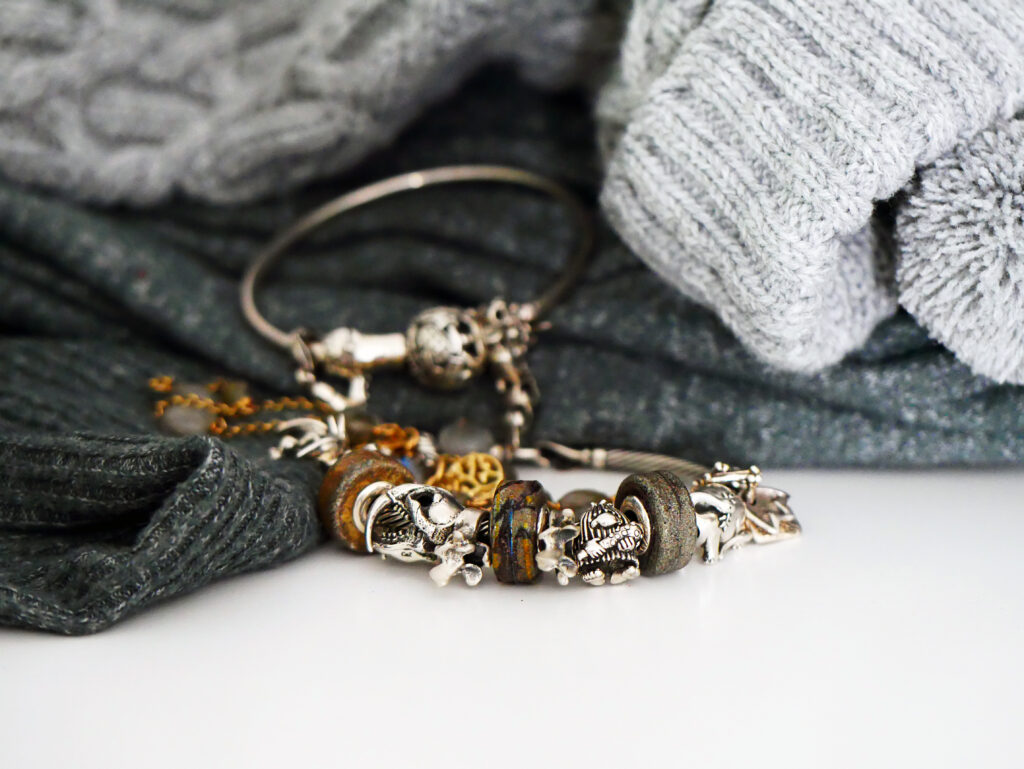 I love the glass beads in the OHM Rawr collection. The earthy, stone-like colours look so cool paired with the sterling silver beads. The names of the three glass beads are: OHM Gondwana, OHM Rodinia and OHM Pangaea.
As soon as I saw these glass beads, I couldn't wait to pair them with my dress from American Eagle. It is called the Soft and Sexy Plush Tunic Dress. The tunic dress and colours of the OHM glass beads match so well together! This tunic dress is a few seasons old, but you can find a similar version HERE. I actually am tempted to purchase this tunic dress too.
I love the Soft and Sexy Plush line from American Eagle, especially during the autumn and winter seasons. They are made of 74% Viscose and 21% Polyester. They are soft to the touch. I have a few pieces from the collection and each one is cozy and comfortable. I find them especially perfect if you work from home or for a casual weekend!

I also love that the pieces in the Soft and Sexy Plush line are basic wardrobe staples, making them great for layering with a faux leather jacket, favourite sweater/cardigan, scarf or vest!
To accessorize my tunic dress, I decided to add a statement necklace. I chose the OHM Bird Cage. This pendant is unique. It also has a "locket-like" quality where you have the option of adding something special inside of it. The door opens and it has a little lock to keep it closed. I chose to wear it with nothing inside and without the lock.

If you would like to hear more about the OHM Bird Cage, Nichol of @myprettycharmedlife and I did an Instagram Live video on it, as well as a few other BBQ beads. You can watch it HERE.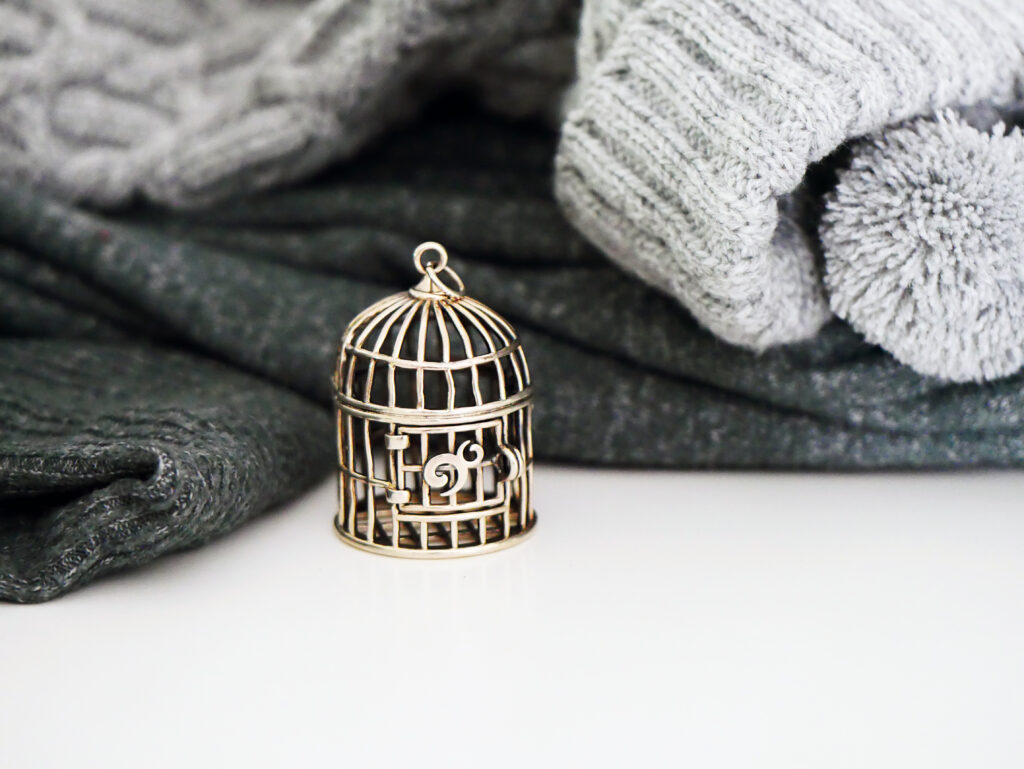 Also, to accessorize (and stay cozy), I added my La Vie En Rose Knitted Knee-High Socks in Grey. I love the cute pom-pom details! Do you prefer cozy socks or slippers? I love both!
Of course, I also had to add a bracelet stack to complete the look! Pictured, you will first see my OHM Rawr bracelet design. I styled beads from the OHM Rawr Collection onto my OHM Twisted Bangle.
I paired my OHM Rawr bracelet design with my OHM Plain Bangle featuring pieces from the OHM Beauty Collection, as well as a bracelet from Joanna Bisley.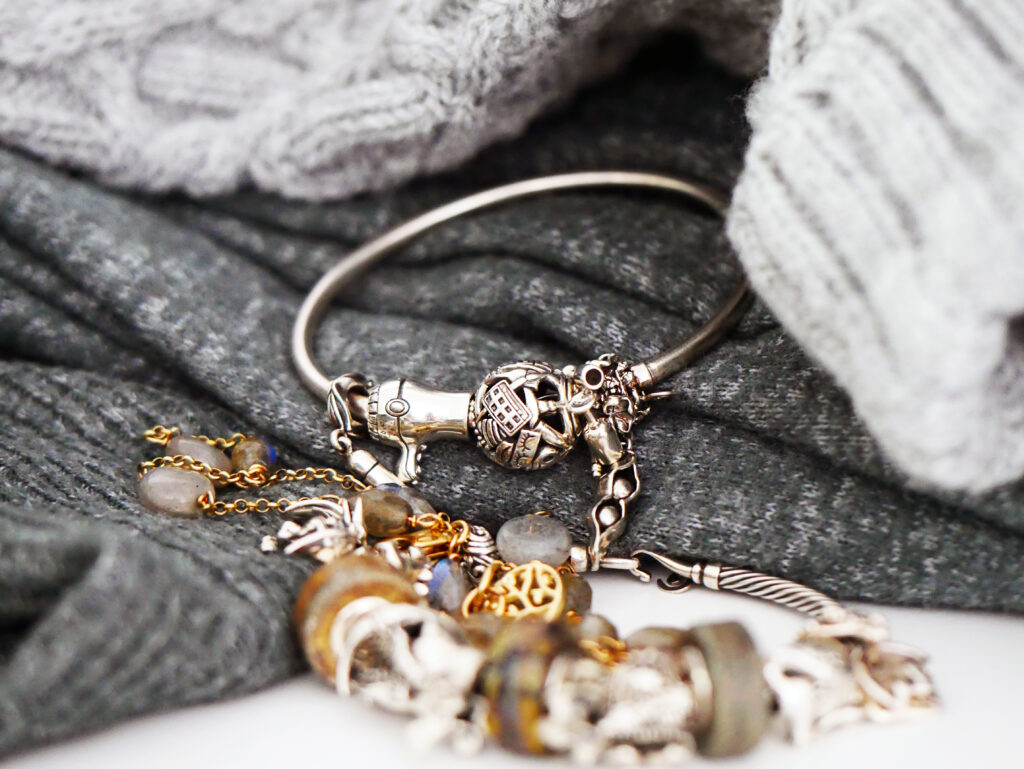 Here is a close up of my OHM Plain Bangle with pieces from the OHM Beauty Collection. Each bead in the OHM Beauty Collection comes inside its own magenta pink box. I love this pop of colour! As mentioned in my Youtube video, I would love OHM Beads to come out with a magenta pink (or rose pink) OHM Whip Bracelet!
Not worn, but also released today is the OHM Chinese New Year collection! I had so much fun styling these new pieces onto my Lucky Red OHM Whip Bracelet. I am excited to share another outfit of the day, styling this bracelet. Stay tuned!
And that concludes today's blog post! Do you have any favourite pieces from this release? If so, how would you style them?

Have a wonderful rest of your week every one!