OHM Beads March 2023 Preview & Styling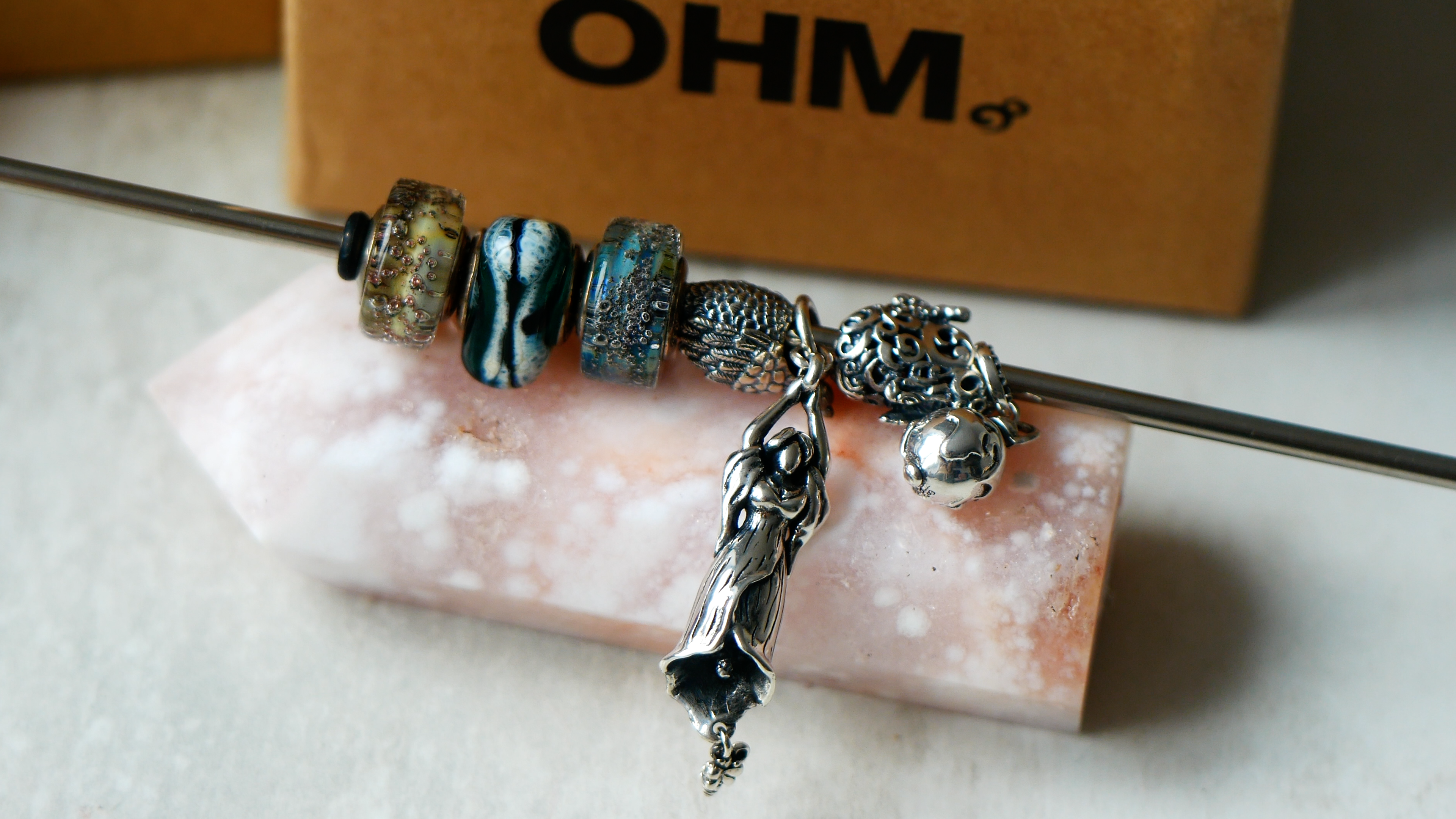 Happy OHM Beads Preview Day for the upcoming March 7th Release! 🤍✨ I have a new video sharing a preview of 7 new beads releasing from OHM Beads. You can find the video below:
In today's post, I want to share the beautifully detailed, Flower Goddess bead (gifted). If you look through the photos, you'll see her flowing dress, hair and an adorable bee dangle detail! Her sleeves are flowing downwards, but I like to pretend they are wings.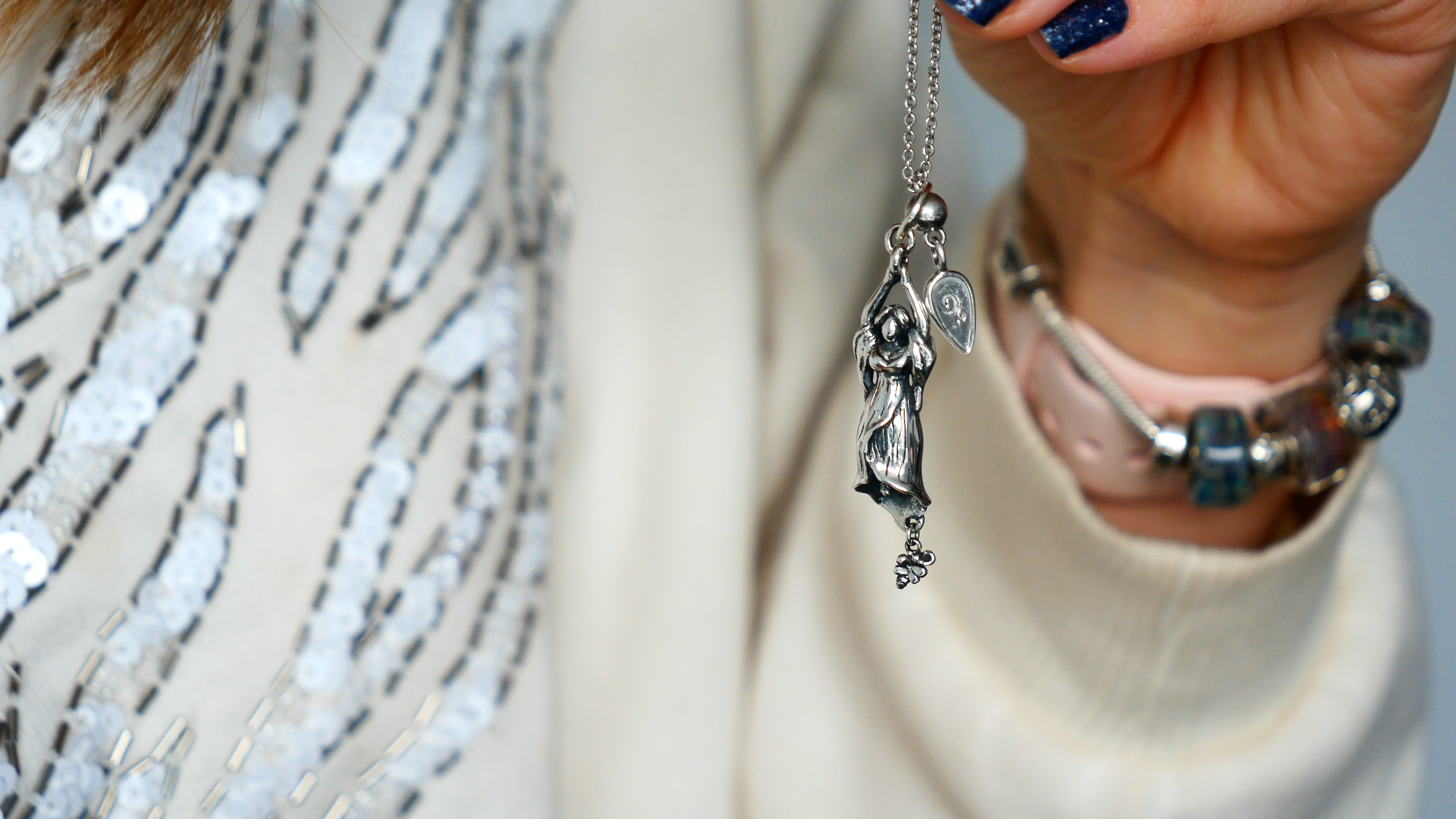 I chose to style her as pendant on my necklace chain. She is such a statement piece. Here is part of OHM Beads description of her:
"Honoring the traditions of our general Mother Earth, OHM offers the FLOWER GODDESS in beautiful bloom, with an articulating hard working bee buzzing by for a visit. Ready to display the full might of possibilities she is ready to bring her delicate petals to your necklace, or bracelet.
The FLOWER GODDESS shining bright can remind us all of mothers' continued support, fuel, and guidance. A beacon reminding us of the fragile connection to each other that must be cherished and nurtured. She is a symbol of hope and celebration and the blessing of life." ✨
Such a special bead and I'm sure you'll see me styling her a lot! How would you style her? ✨
Use code: EMILY to save 22% off Flower & Nature themed beads from OHM Beads 💕