Disney Magic
,
Disney x Pandora
,
Disney x Pandora
,
Fashion
,
Fashion Diaries
,
Jewellery
,
Lifestyle
,
Ogerbeads
,
Ogerbeads Style
,
Pandora
,
Pandora Bracelets
,
Pandora Earrings
,
Pandora Necklaces & Pendants
,
Pandora Rings
,
Pandora Style
,
Petite Style
,
Uncategorized
Fashion Diaries | Disney Fun
Hello everyone! I hope this blog post finds you and your loved ones safe, healthy and well, during this time.
#BlackLivesMatter | To learn more, click HERE.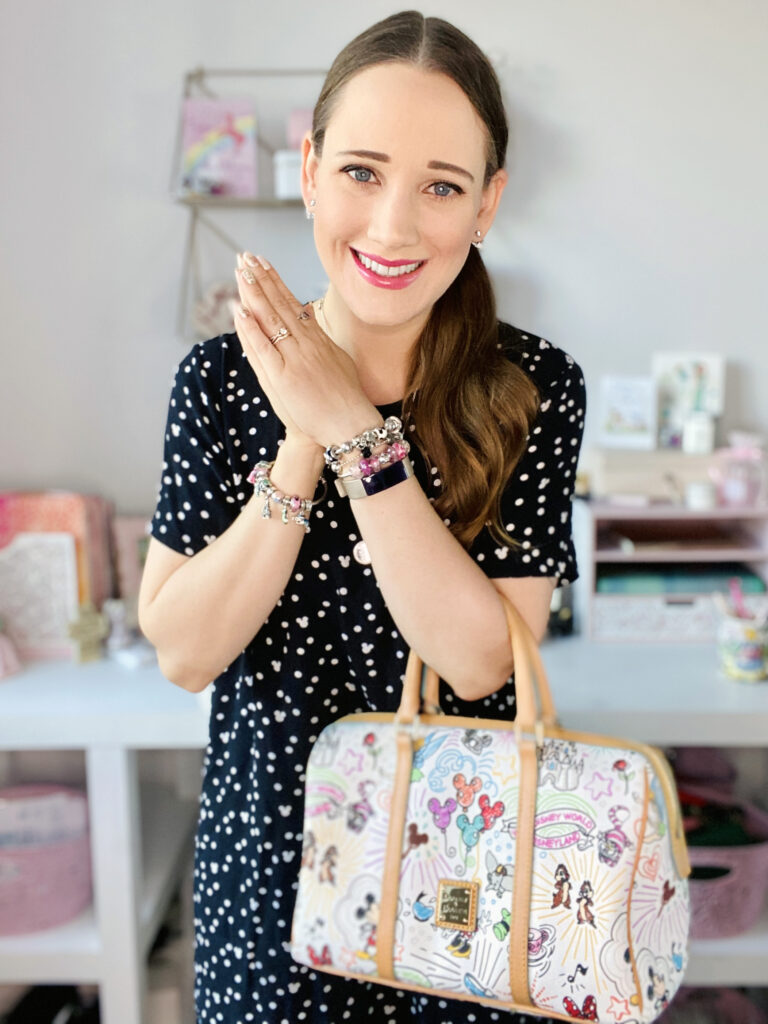 For today's #StyleSunday IGTV, I wore a Disney themed outfit featuring pieces from Shop Disney, Pandora, Disney X Dooney and Bourke, Ogerbeads and Tarte Cosmetics. I also take you along on my Disney Store shopping adventures.
It was my first time visiting a Shop Disney store since February/stores closed for lockdown. The Shop Disney stores are starting to open back up and I couldn't wait to go visit! A special thank you to My Pretty Charmed Life and Disney Hungry for letting me know they were opening!

Besides shopping at DAVIDsTEA and Pandora stores, the Disney Store is my favourite place to go to do some good ol' retail therapy, haha. What about you?
You can hear more about the outfit details and see closeup shots in my recent #StyleSunday IGTV video HERE or down below:
And that concludes today's Fashion Diaries post! I hope that you had a wonderful weekend and have a great week ahead!