Namjosh Unboxing & Review | Headband and Hair Accessories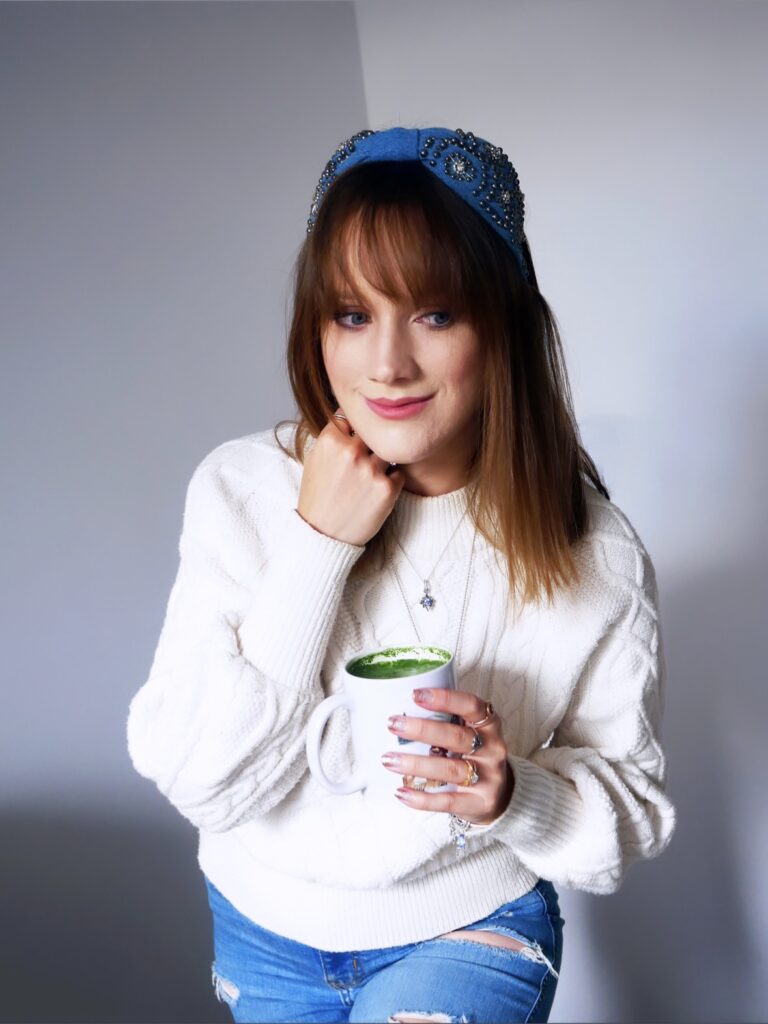 In today's blog post, I am sharing a review of Namjosh! Namjosh is a hair and accessories line from India. Namjosh creates gorgeous headpieces including headbands, barrettes, scrunchies and hair ties. Each piece is handmade by skilled artisans.
I love the quality of each piece and it's so special wearing a piece that you know was lovingly made. I also love the Namjosh pieces are sustainably made and Fair Trade!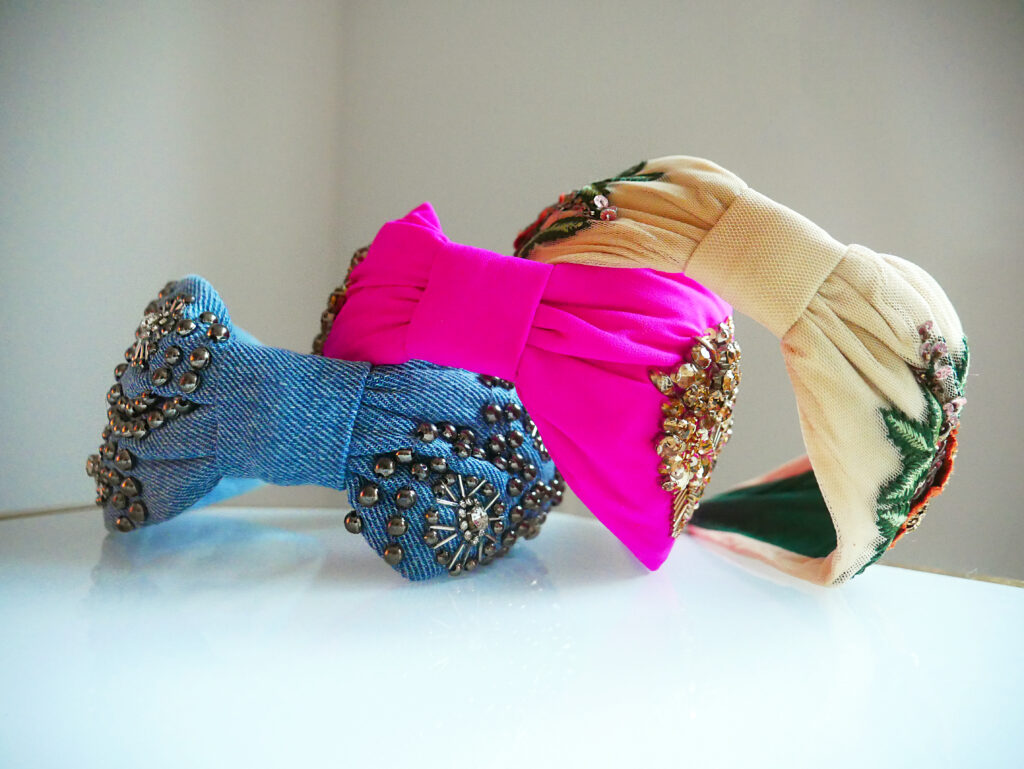 I was so excited to unbox my Namjosh package. It came beautifully packaged in an eco-friendly box and a lovely fabric bag. Each headband was carefully packaged with a cardboard insert and tissue, to prevent it from bending and to maintain the shape. I received three headbands, as well as a Pony Scarf Hair Tie.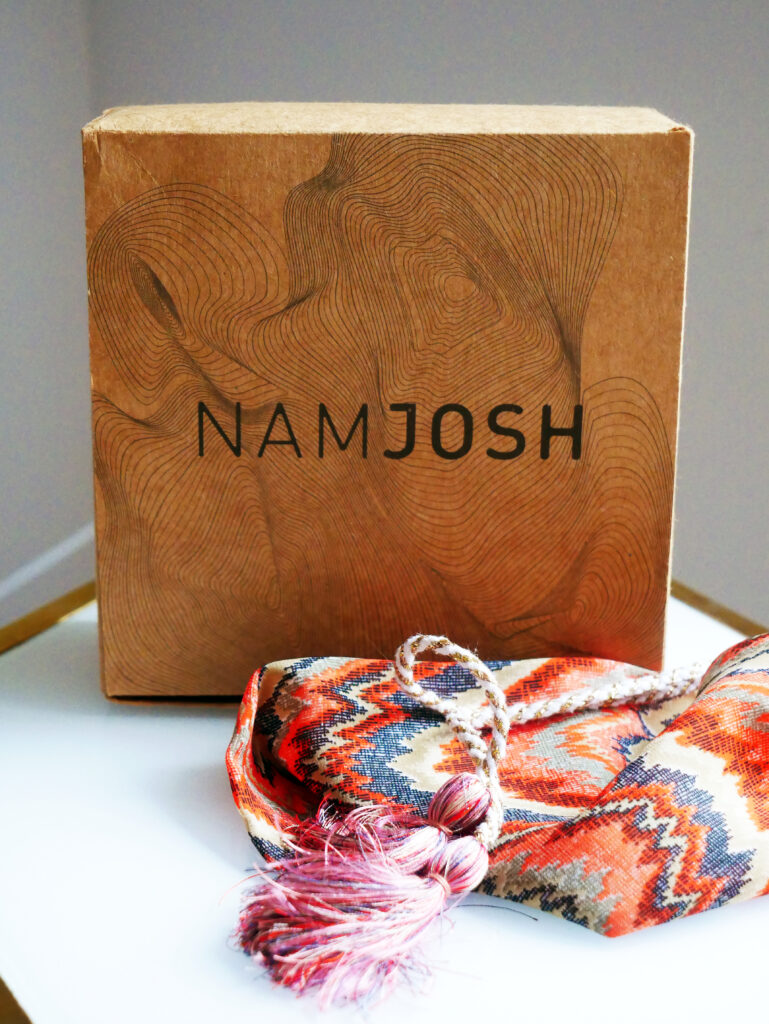 If you would like to see a short video review (to see an unboxing and the headpieces in motion), you can find it HERE:
Here are the three headbands I received:
Wheel of Fame | Beaded Cotton Headband | Everyday, Casual Piece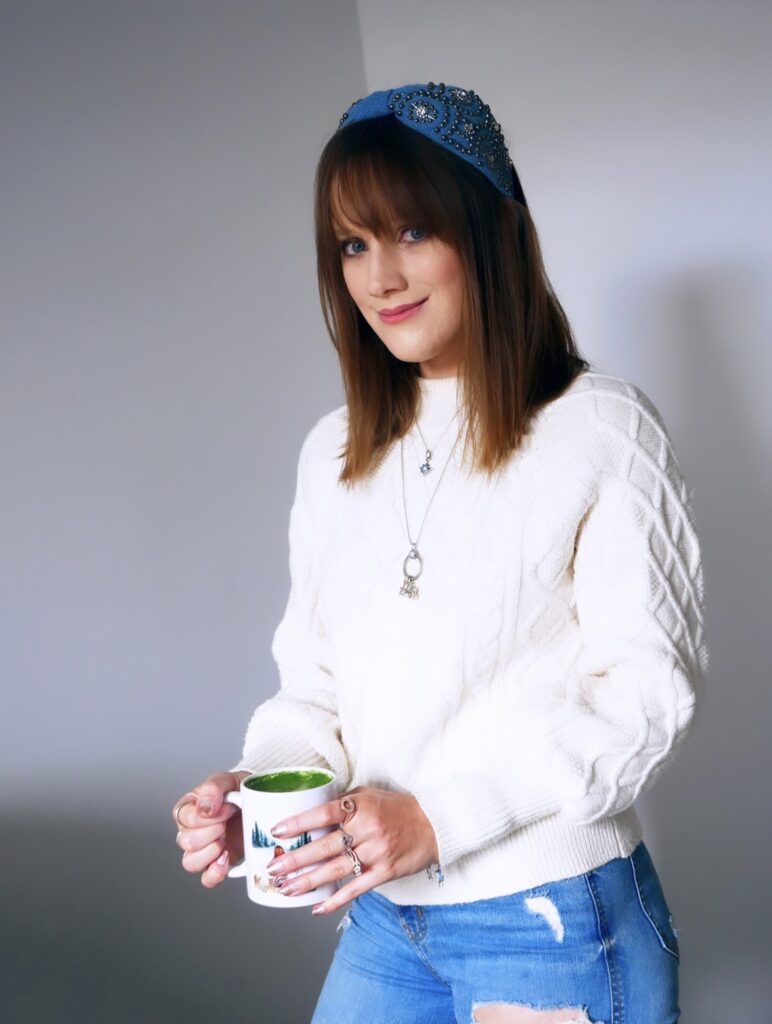 Wheel of Fame is a 100% cotton denim blue headband with hand applied beaded accents done in a spiral pattern. When I originally purchased this item, I felt it would pair great with white and blue, but I have since styled it with lavender, pink and red colours and it compliments them beautifully. It is a wonderful versatile piece. Out of the three headbands, this is my most worn piece, so far! It's a great "everyday, easy styling" casual piece.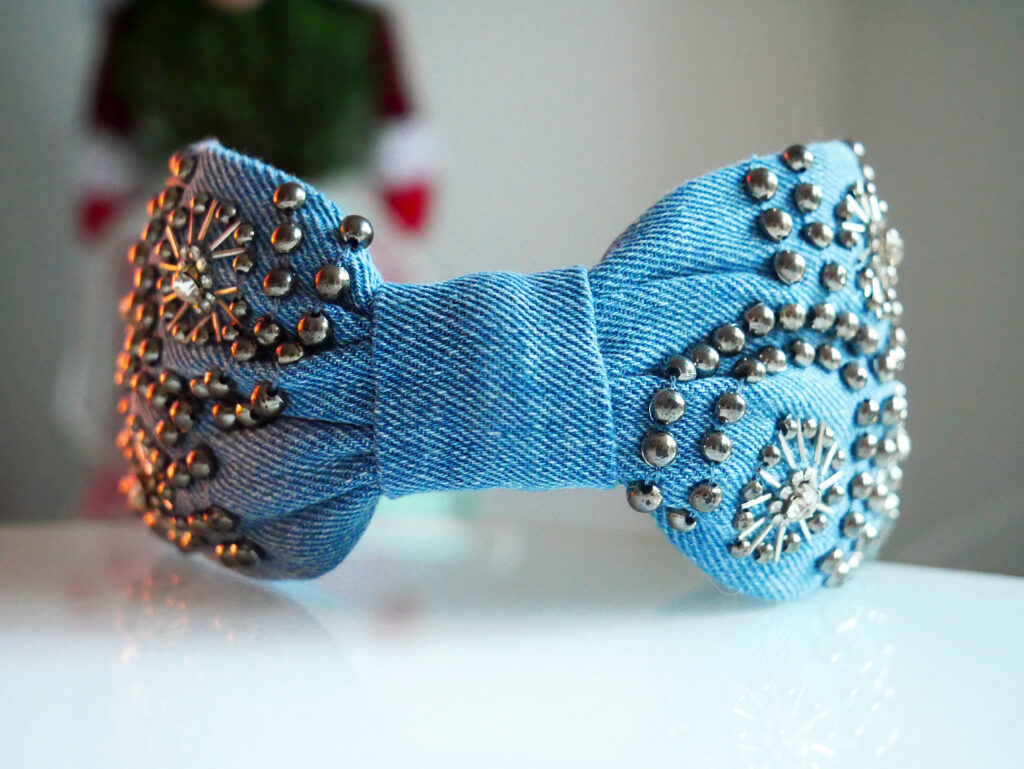 Beige Peony | Polyester Headband with floral beadwork | Casual or Party Piece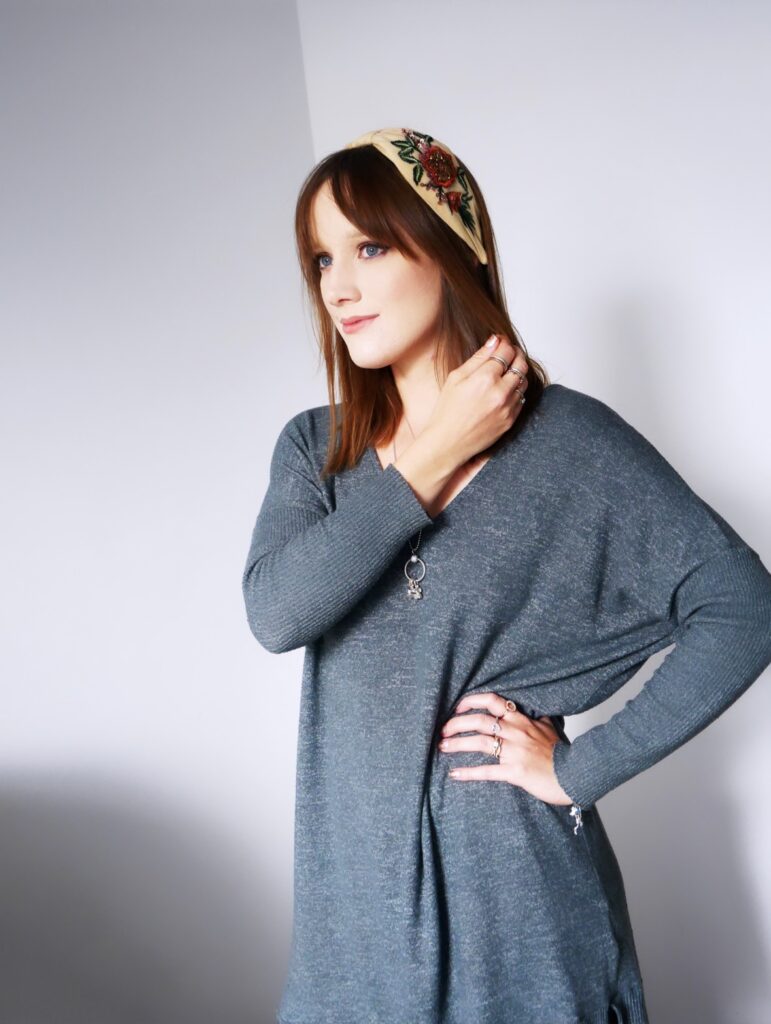 Beige Peony is a gorgeous piece made of 100% polyester material. As soon as I saw a photo of it, I had to have one! It has the most beautiful autumn themed design. The tulle colour of beige paired with the floral and leaf embroidery beadwork are stunning. They remind me of an enchanting autumn day. This headband is great for a casual outfit pairing, but easy to dress up for an evening out or party!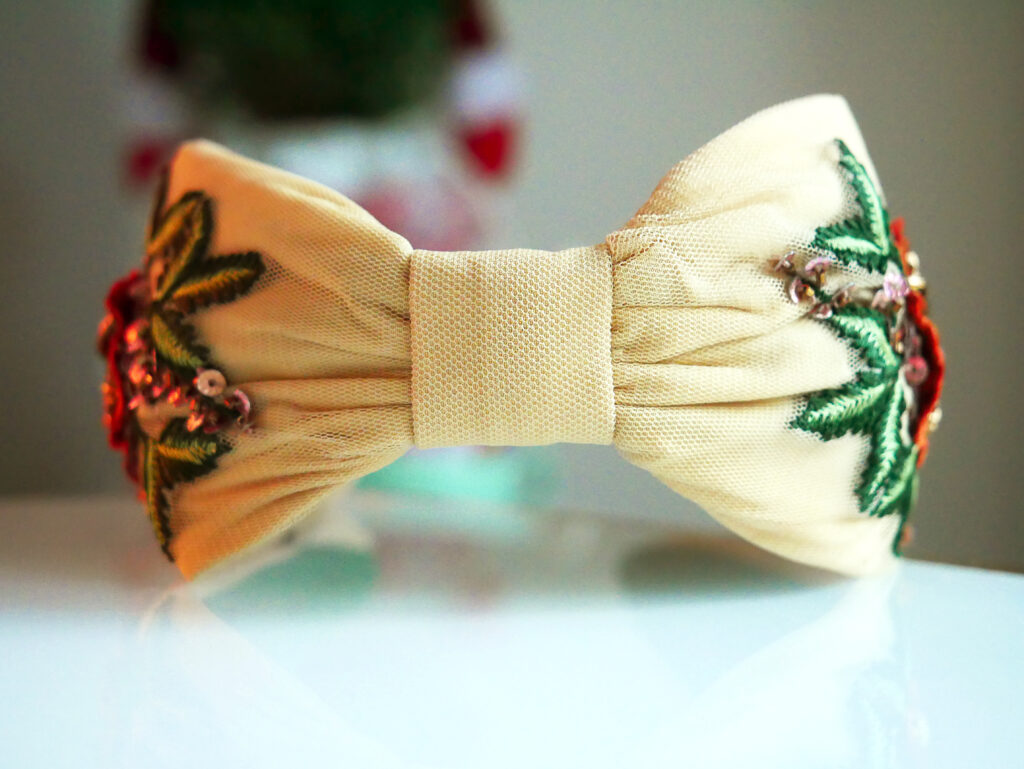 Crystal Queen | Polyester Headband, Golden Beadwork | Party or Evening Out Piece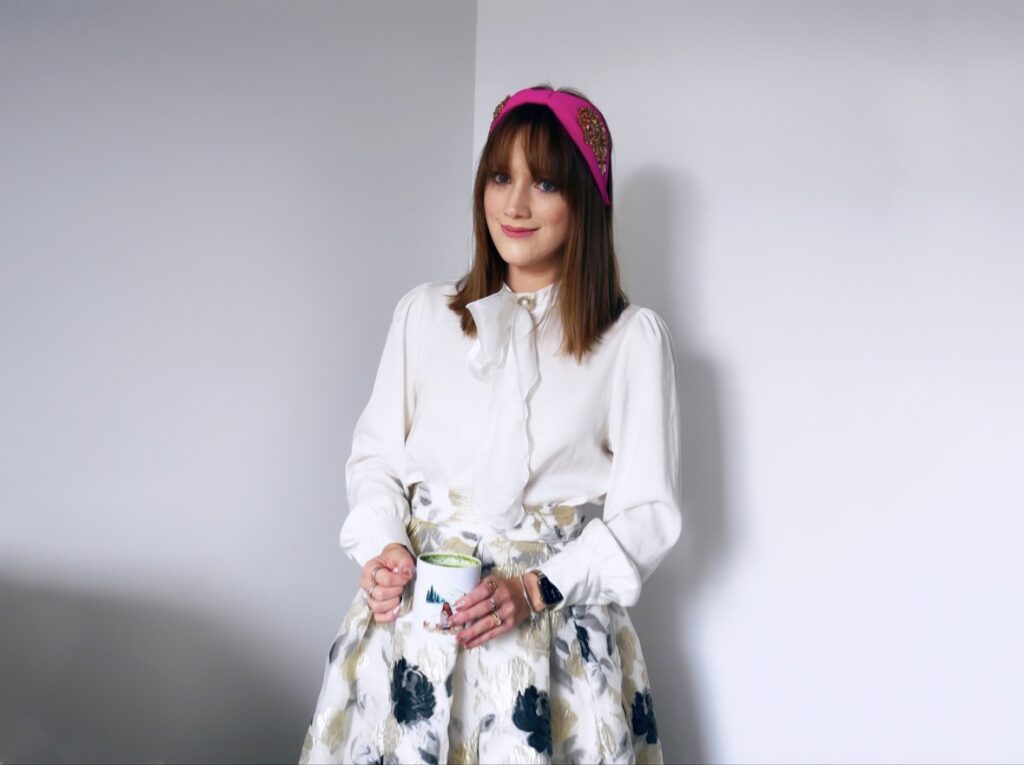 Crystal Queen is a perfect party or evening out piece! It is great for holiday season, but also lovely to wear for a wedding, special occasion, Valentine's Day and more! It is a beautiful pop of colour and you can pair it with black, white, yellow, gold, pink or even a dark blue! I love how it draws attention to your face and really adds colour and vibrance! It is available in a variety of colours. My favourites were the pink (shown) and the red (on my Wishlist) and features gold crystal embellishment. It is made of 100% polyester chiffon and has a beautiful golden lining.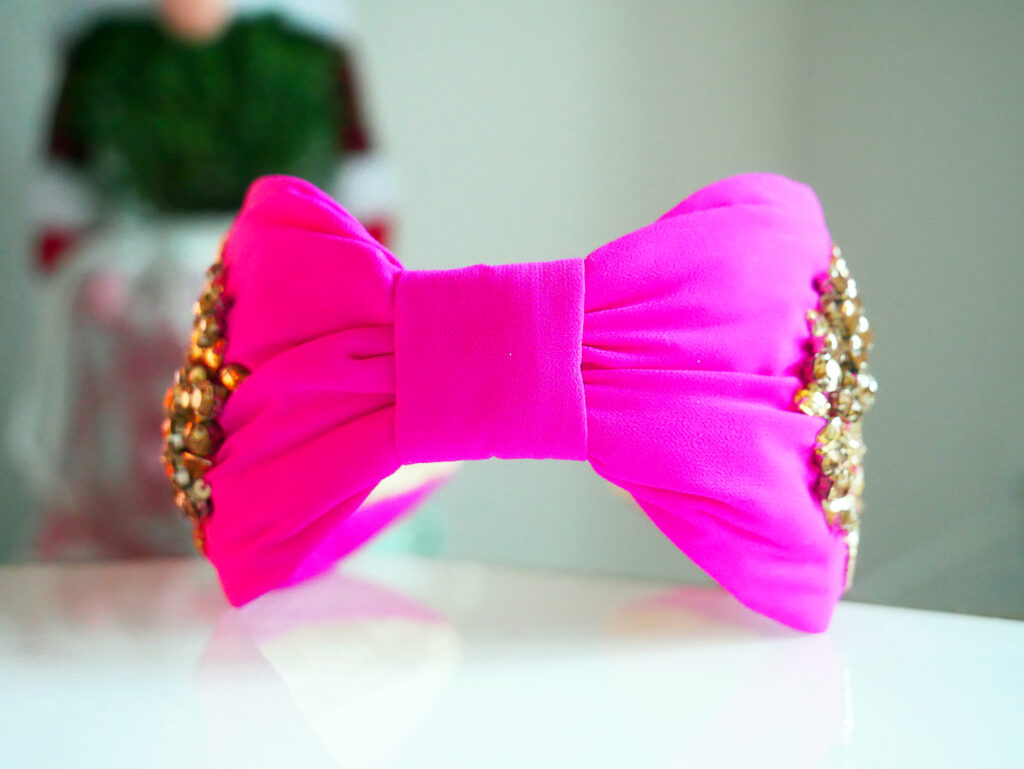 And here is the beautiful hair tie I received: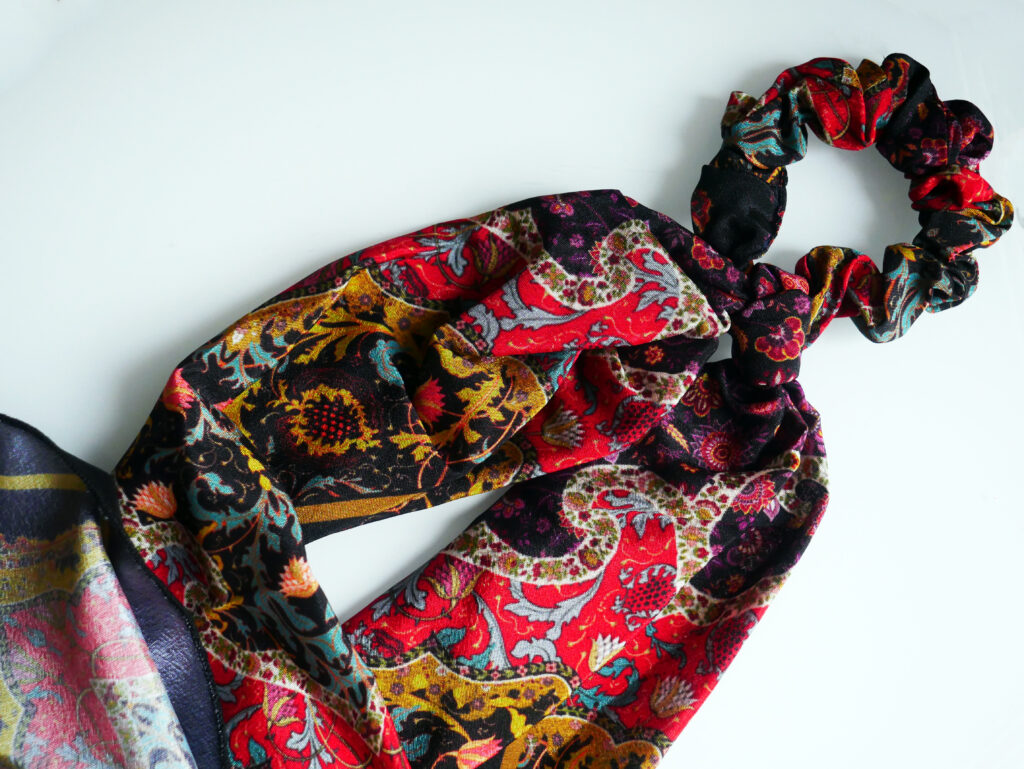 I am a huge fan of hair ties! Back in 2020 and early 2021, I wore them almost every day! I had longer, fine hair back then and I felt having a hair tie added extra volume and fun, especially when I wore my hair in a ponytail! I still love wearing hair ties, but since my hair is shorter now, I find I haven't worn my hair into a ponytail, as often. I am excited to try this hair tie out!
Which one is your favourite? Tell me down below! ✨
If you are interested in checking out Namjosh feel free to use my promo code: EMILYDUNBAR10 to save 10% off! ✨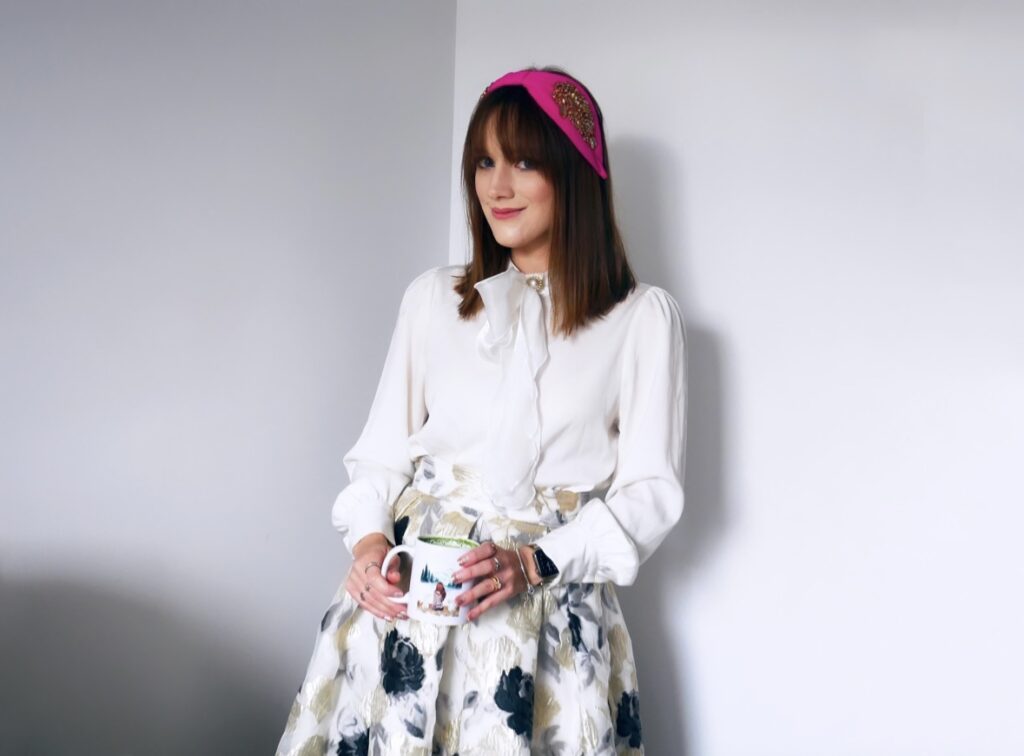 A special thank you to Namjosh for gifting me these gorgeous headbands to review and style with! A huge thank you to this community, as well! I wouldn't have these opportunities without each and every one of you 🤍